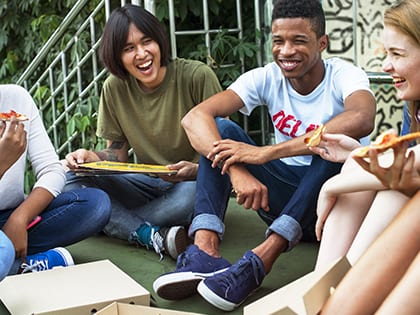 To get any worthwhile return on your youth ministry requires investment. Here's how you can equip your youth ministry to thrive.
I have been thinking and praying about writing this post for some time now. In the last few weeks, months and years I have heard of and known many youth ministers or youth pastors who have been let go from their churches or are looking for new churches to serve. They left their churches, not because they had taken money or abused a student, but in my opinion, simply because the senior pastor didn't really know what to expect from a youth ministry person. So here are four things I wish all senior pastors knew about youth ministry:
1. Youth ministry is not supposed to be a babysitting service.
Some senior pastors think of youth ministry as babysitting or watching the children while the adults are in worship with God. This is wrong. Youth ministry is ministry or service with the same importance as adult ministry, only with the focus being on the students and their needs. Youth ministry will NEVER be successful if it is only meant to pass the time. As the senior or lead pastor you should want your youth ministry to be a full-fledged ministry where students come to meet and serve God in ways that will equip and empower them to be better Christians.
2. Youth ministry is supposed to challenge and push the overall ministry.
Sometimes youth ministers or pastors don't do well because the senior pastor expects the youth ministry to do what has ALWAYS been done. To do anything new and different is seen as ungodly. Now let me say that while I believe youth ministry should be on the cutting-edge of ministry, there needs to be an edge. I have seen some youth ministries go too far as it relates to "Outside the box" ministry. Christ should always be the focus and reason that we do what we do. However, if you don't allow the youth ministry to do different things in different ways, there will be little to no creativity and/or growth in the youth ministry. In a few years, the lack of creativity and/or growth will translate to your adult ministry, as these students are the ones that will one day make up the young adults or adults in the church.
3. Youth ministry is going to cost SOME money.
Yes, there are plenty of ways to do youth ministry in a way where the financial cost to the church is low. However, there is no youth ministry that I know of where there was NO cost for doing ministry and the ministry was effective. Let me be clear, what I mean by effective is that there are students coming to the ministry, bringing friends to the ministry and even parents joining the church because of their student's involvement in the ministry. Effective youth ministries also have a track record of developing students as they acknowledge Christ and his role in their life. But in order to have these results, there needs to be a budget with funds set aside for the ministry. The same way the adults need funds to operate ministry effectively, so do the students. As a final point regarding the budget, the compensation paid to the full-time or part-time youth person should be separate from the youth ministry budget to be used for ministry purposes.
4. Youth ministry will take time to develop.
There is no way that anyone can expect for a strong and sustainable youth ministry to be developed in a matter of days, months or even a year. I have heard stories of senior pastors expecting 20, 30, even 50 percent growth from the youth ministry in the first few weeks or months that they hire or enlist a youth ministry person. Youth ministry is more like an oven and less like a microwave when it comes to true and sustainable growth. When you cook in the oven versus the microwave, most times the food takes longer to cook. Even though it takes longer, when the food is ready it tastes better. If you want to get the most out of any youth ministry you have to give it time in order for it to develop just right. During the developmental phase, there needs to be a plan just like when you are cooking. You have a recipe that you follow to ensure that the result is what you want. The youth minister's or pastor's plan is the recipe for the ministry.
Read Next: "4 Things I Hope All Youth Pastors Know About the Senior Pastor's Role" »
Read more from Russell St. Bernard »
Russell St. Bernard (@PastorRuss09) is the youth minister at Reid Temple AME Church's north campus in Glenn Dale, Maryland, and the founder of After the Music Stops, a full-service youth ministry resource company dedicated to assisting leaders and parents as they serve their students. This article originally appeared in Youth Ministry Hindsight: 5 Things I Wish I Knew When I Started.