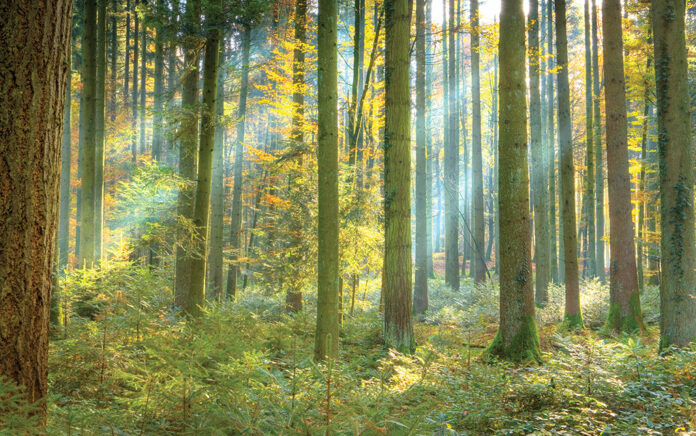 Why grow a big tree when you can plant a forest?
In bygone eras, Scotland sent many missionaries abroad for the cause of Christ: Eric Liddell of Chariots of Fire fame, David Livingstone, Mary Slessor, Robert Moffat.
But whom is Scotland sending out today?
In the vision that Chuck and Taryn Freeland are pursuing, it will be people who are coming to Christ through Catalyst Vineyard Church (known as City Church until 2019), based in and around Aberdeen, Scotland's third-largest city.
"We've planted and grown from one congregation to 12 services in eight locations, and more recently we planted six churches in the last three years, with four more to come in 2021," says Chuck, who along with his wife Taryn has been lead pastor of the church since 2008. "We're really trying to accelerate our church-planting program, even creating a 10-month leadership academy, where students can shadow, learn from and work alongside experienced leaders."
A Big Mission Field
In the last Scottish national church census, only 7% of Scotland's population of almost 5 and a half million were worshipping on any given Sunday. Worse, that 2016 attendance level was down considerably from a similar 2002 census, when 12% of the population would be in church.
"This means one-third of our nation's churchgoers have disappeared since the millennium," Chuck observes. "The steep decline translates to 10 churches a month that are closing."
Some of the explanation for this decrease comes not from dropouts but from elderly churchgoers passing on. Half of the church population in Scotland is over 65 years old, versus 17% of the overall population.
"The backdrop to our mission is that Scotland is more or less an unreached people group," Chuck says.
Yet somehow these challenging circumstances have become an opportunity for Catalyst Vineyard, not only in Aberdeen but also far beyond. When the church was meeting in just one location, "It grew so much by the kindness of God that we ran out of space," Chuck says.
They rented a nearby church building, and whoever was speaking would preach at 10 a.m. at one building and then would run down the road to preach the 11 a.m. service at the other. They then decided that if they could do this less than a mile apart, they could also be meeting much farther apart, having a different site pastor at each location.
"God challenged us to see our parish as much bigger, so rather than growing a big tree, we said, 'Let's plant a forest,'" Chuck says. "We grew to view the entire northeast corner of Scotland, which includes Aberdeen, as our 'parish.' While that's half a million people and is perfect for multisite, it's just one corner, and not even the majority of our country's population lives there. That led us to dream of sending teams to other parts of Scotland, since our country has 52 towns and cities with more than 15,000 people. Some locations can become multisite and others church plants."
"That's why we've been trying to develop a leadership pipeline in the leadership academy, a pressure-cooker atmosphere for giving people numerous training opportunities and experiences," Chuck says.
Students can be full or part time at the academy, which is part classroom and part hands-on experience.
"In that area, I think we're pioneering something that is new. At first, we relied on training future church planters by putting them on our staff, but that's not scalable, so we created this pseudo-staff environment."
A Big Response
Who are the people willing to embrace this vision?
"Our faith is about throwing our lives on Jesus, and saying to God, 'My whole life is available to you.' In people's obedience and their sense of call, God equips them," Taryn explains. "We're full of people who've had a transforming experience of God's power in their lives—maybe their marriage or significant measures of healing. They know what God does, and they come to the point where they say, 'I have to give my life to something that's going to help others find God the way I did.'"
The pandemic has only increased people's spiritual receptivity. "People became Christians in all but two weeks in the first six months of the pandemic," Chuck says. "With the uptick of fear, stress and anxiety, people were asking big questions and looking for peace."
Catalyst Vineyard's church planters and site pastors rarely come from the ranks of career ministers. Rather, Taryn says, "Many would say they were rather broken and Jesus has healed them up. They can't contain it and they want to share their life-changing good news with others."
"We're trying to create a culture where everyone asks before the Lord, 'Is it me? Should I go be part of a location or a church plant?'" Chuck says. "The culture is that of a sending church, a mission for the nation. Mostly our people have enjoyed and appreciated it … until their best friend leaves. Our job is to cast a vision of 'Let's be part of a new vision written for the church in Scotland.'"
"You can't teach everything; it's more caught," Taryn affirms. "We avoid the idea of, 'Goodbye, see you never.' Yes, we've got to name what's hard. But we always express it with a sense of vision: 'There's empty seats again. What's God going to do next?' We celebrate people going out by giving money and by the laying on of hands."
"In a way, we haven't planted churches. All our church has done is to release people to plant churches," Chuck says. "We are convinced that the most significant opportunity for the gospel in our lifetime is happening right now!"