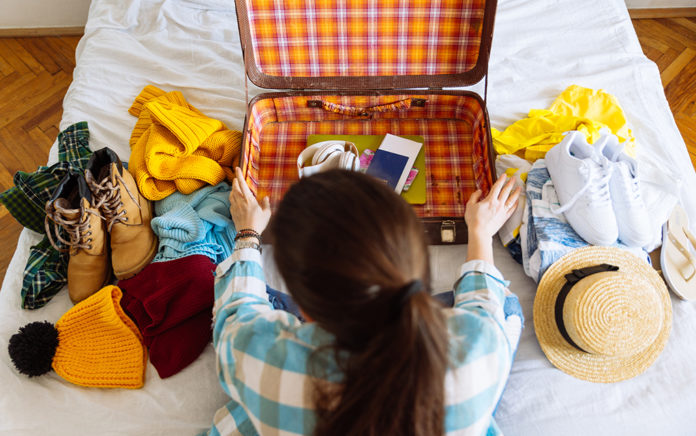 Some guidelines for deciding how to proceed
Editor's Note: This article is based on one of The Upstream Collective's recent webinars, Adjusting Short and Mid Term Trip Plans from Mike Easton. You can access this, and other, webinars here. In addition, Mike mentions a reflection journal developed to help students process their feelings about cancelling their summer trips. You can access this journal on their free downloads page.
COVID-19 has already changed the entire world and will continue to affect it for years to come. Organizations that will survive and thrive are those that make great decisions today and innovative decisions towards the future. One of the most pressing issues missions leaders are facing right now is the question of what to do about short-term mission trips this coming summer.
I am the missions pastor at Cornerstone Church in Ames, Iowa; the home of Iowa State University. We send students all over the world on short-term mission trips and this summer will be the first time since the beginning of Cornerstone Church (in 1994) that we have not sent short-term summer trips!
This year, we had mobilized 36 teams (a total of 185 students) to Africa, South Asia, Southeast Asia and East Asia. Unfortunately, COVID-19 made sending teams overseas an impossibility and we recently cancelled all our mission trips.
As COVID-19 spread around our countries of destination earlier this year, we began to consider the factors that would determine whether or not we should send summer trips. These included:
• Goer Safety. If there are issues of imminent or unnecessary danger, we do not want to put short-term goers in those situations.
• Parent Response. We want to respect parents' decisions with their collegiate children. We have never sent students whose parents do not want them to go and we always consider, in consideration of where we go on short-term trips, if the location seems reckless or dangerous to parents.
• Reputation of Recklessness. We do not want to create a reputation of recklessness in our church, amongst parents, and in the community.
• Courage with Wisdom. We do not want hysteria to guide our decisions, so we act with courage while being wise.
• Love of Neighbor. With the fact that young people can be carriers of the virus while being asymptomatic, we wanted to make sure that our trips wouldn't lead to the spread of the virus.
WHY WE CANCELLED OUR MISSION TRIPS
As I began to understand the virus more clearly and as we gained a lot of feedback that moving forward with the trips was unwise, the possibility of cancelling our trips became real. We decided we would cancel our trips if any of the following scenarios happened:
• If the CDC raised the disease threat level for any destination country or airport from Level 1 to Level 2 or 3.
• If the State Department raised their security threat level for any country of destination or layover airport from 2 to 3 or 4.
• If we observed significant increases in COVID-19 cases in any country of destination or layover airport. We found many websites helpful for observing these numbers, but particularly this website.
• If the IMB postponed its short-term trips.
• If quarantine became likely in the country of destination or in coming back to the United States.
Soon after we put together this protocol many of them came to fruition. Ultimately it seemed that the best way we could love our neighbor was to cancel our mission trips and to not allow our travel potentially contribute to spreading the virus.
PROCESS OF CANCELLING TRIPS
This was certainly one of the most difficult decisions that I've made in all my years as a missions pastor, but thankfully we had put in place the protocol that helped all parties involved. Our churches, our students, and their parents all understood our decision.
Once the decision was communicated to our students, our staff walked them through a shepherding process consisting of 1) Mourn the Loss; 2) Trust God; 3) Look Forward. While shepherding students, we made sure to give students a vision for summer 2021 trips. We also sent students a Reflection Journal to work through with their team investor (a staff member assigned as the key shepherd to that team pre-trip, on-trip, and post-trip) in order to help them process their cancelled mission trips.
Thousands of dollars had been given by donors to these trips. Our general policy when someone is unable to go on a trip is to keep that money within the global fund of Cornerstone Church rather than returning it to donors. This time, however, we decided to keep the funds given to students and set them aside for that student to use on a future trip.
Students communicated the cancellation of their trips to their donors, gave them vision for a potential trip in 2021, but also sent donors a refund form by which Cornerstone Church would refund anyone who filled it out. We are grateful that less than ten percent of three thousand total donations have been requested for refunds.
After cancelling the trips, our team began determining possible alternatives to the summer trips. In light of some students graduating we are planning to offer more Thanksgiving and Christmas trips than usual. We have also decided to implement a Summer Missional Community for students who will be sticking around our church during the summer. This missional community is a small group that has a deeper focus on sanctification and being on mission together. It's based on Launch Global's "Goer Missional Communities."
Cancelling trips is a hard decision, but I hope that you'll consider it for the safety of your goers and for love of your neighbors worldwide. God is in control. He will accomplish bringing His glory to the nations without our short-term trips. This is an opportunity for us to trust Him to accomplish that which can only be done through the power of His Spirit.
This article originally appeared on TheUpstreamCollective.org and is reposted here by permission.
Questions From Webinar Viewers
What are some guidelines for determining whether a team will be a help in the field … concerned about being a burden to our partners even if travel is 'safe' while they're trying to respond or recover?
This year, I don't think it's possible to be helpful or that travel will be safe. This will let down some of your field partners, but I think most of them will be well aware of the situation even if it is not affecting their country as directly. In general, I lean on those on the field to help me make decisions, but I do not think it's wise to do a trip this year to any part of the world.
How far out would you plan trips? what about fall? Is it too early to make a call?
We prefer to promote trips at least six months or more in advance. Our student trips are typically promoted nine months out. Right now, I would recommend cancelling trips through the end of the summer. You could loosely plan on trips for this fall, but make sure that participants keep their expectations in check as a lot can change between now and then. I suggest avoiding buying plane tickets until close to the trip, even if there are a lot of good deals on airfare right now.
Once you cancelled trips, did you continue to "meet" with teams to help build community or equip during this unique time? Or just communicate, shepherd and shut it down?
Because of social distancing and the fact that many students were not close by, we communicated via e-mail and then made phone calls. Since we cancelled—instead of postponing—the trips, students did not feel the need to continue to meet or be trained. We will resume training and meeting in our new trip cycle with new teams when the time is appropriate. I would postpone any training until you have rescheduled your trip to allow your people to focus on their roles in the church and in their family.
Any recommendations in regards to travel insurance? It seems as though some travel insurance companies are no longer issuing emergency cancellation or evacuation policies.
This is another reason to cancel trips this year because insurance companies aren't offering this at this point.
How do we deal with team members who felt this could be a lack of faith because we decided to cancel?
Take this opportunity to shepherd them, helping them learn to trust their leadership. This is an important character trait in general and a great time to help people understand it. Focus on why you cancelled trips—loving your neighbor. One thing we clearly know from the research on COVID-19 so far is that the issue of travel is less about our people getting sick, but the likelihood of infecting others.
While we should live by faith and not by sight, God has given us brains and wisdom. We should be careful about having our faith totally override reality. We don't jump off buildings by faith—that will either hurt us or hurt other people. We should take the same approach to this virus. If you don't practice social distancing and good hygiene, there is a high likelihood you will either get the virus or give it to someone else or both.
It's also important to not put too much stock in the effectiveness of your short-term trip. It might actually take more faith to recognize that God can work without your short-term trip in the lives of those overseas than to go forward with it!