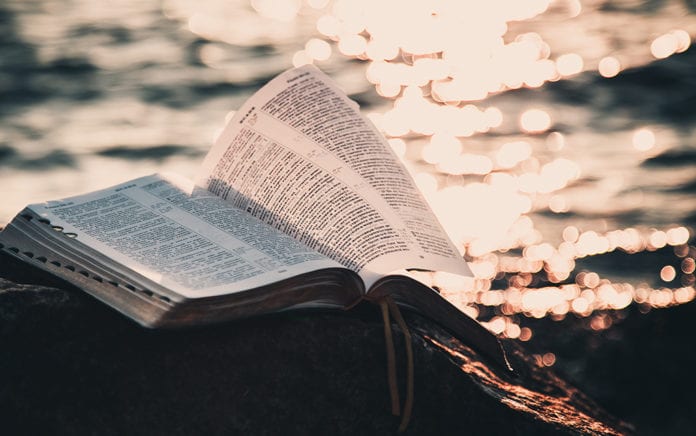 If John Allen Chau was a fool—recent information suggests otherwise—he was a fool for Christ.
On November 17th, John Allen Chau was killed by the tribesmen of the remote North Sentinel Island while attempting to share Christ with them.
His death made world news and sparked mostly negative and antagonistic reactions towards the idea of missions in general and Chau in particular.
From the initial accounts, and the news reports that followed, it appeared like a rogue fanatic rushed onto a protected island without preparation or care for what might happen to him or the people he might endanger with disease, and was killed. Many online comments have even celebrated his death as taking another crazed religious zealot off the planet and out of the gene pool.
New Information
However, new information released last Tuesday has shaped a much more complex picture of this man who was killed on the beaches of North Sentinel Island. In an interview for Christianity Today, Mary Ho, executive leader of All Nations (the missions agency that Chau was affiliated with), shared that Chau was intentionally preparing for many years by getting a degree in sports medicine, training as an EMT and studying at a respected linguistic institute in order to learn this previously undocumented language.
Furthermore, it appears that Chau was not unaware of potential health risks his presence could pose to the tribe (which has been a major point of criticism) and planned his trip accordingly. According to the interview, Chau had received multiple vaccinations, and intentionally quarantined himself for many days prior to his multi-day trip to the island.
Let me encourage you to listen to the entire interview here.
Delaying Is Sometimes the Best Course
I do not think that I have some unique insight here, but several people had asked me to write on the situation.
However, I did not write about John Chau and this situation right away because the initial story did not, to be honest, make sense. So, I reached out to some involved in John's life. In personally talking with some of Chau's friends I learned that his purpose with all of this training was to live on the island for years, build a relationship with the people, help them through his medical training, learn their language and then tell them about Christ.
Chau is described by Ho as a "soft-spoken, very gentle man," not rash or impulsive. In fact, Ho indicated that he underwent a rigorous screening process through the agency which included mental, psychological, spiritual and physical evaluation to determine whether this type of training was appropriate for him and his personality.
So, according to Ho, there are years of preparation, training, independent assessment and logic behind what happened on the shores of the Andaman Sea.
More Information Matters
We live in a world today where some people are simply unable to wait for more information, even when something seems odd. The result can be hot takes that cause more harm than they help.
Now we know more. We know that Chau was not a rogue individual, cavalierly traveling to a protected island as an adventure stunt. According to Ho, he was an intelligent, educated, humble and gentle man who intensely focused over years on one, singular goal: to reach the North Sentinelese with the message of the gospel.
Now, that does not mean that everything was done as we might prefer. Furthermore, it does not answer many of the important questions on which we still do not have clarity. However, it does start the conversation at a different place.
Missiology and Missions
My Ph.D. is in missions and I have trained missionaries in cross-cultural contexts from Malaysia to Ghana to India. So, I care about this issue. This encounter is complex and confusing at times, and multi-faceted for me in such a way that evades a simplistic answer. On one hand, hearing the more detailed story, I understand more, but (like many others with whom I've talked) I would have preferred Chau had done many things differently.
However, in part one of this series, we must also discuss how the very notion of conversionary Protestantism is offensive to many in our Western world. The history of such work is filled with stories of bravery, martyrdom and positive change—but also filled with mistakes, colonialism and cultural errors.
Whole books have been written on these errors, including a forthcoming volume where I have contributed. For many, missions is a story of heroes and gospel advance. For others, missions is a story of colonialism, genocide, triumphalism and cross-cultural disasters.
All of these matter, though we can't address each in every article, I will touch on them in the series. (Entire books have been written on each mentioned.) However, it will help all of us to remember that these are real issues that shape and inform the response of many people.
Criticism
The assumption is that evangelicals will be evangelistic and, thus, pro-missions (through often with an informed caution).
Over a several part series, I'd like to explore some of the lessons from this moment for evangelicals.
Now, first, I've written an article in the Washington Post that is not geared toward evangelical and evangelistic Christians. However, it is in a sense, part 0 of the series.
It is geared toward a secular audience trying to explain what such Great Commission minded Christians think. I'd encourage you to read it here, Slain missionary John Chau prepared much more than we thought, but are missionaries still fools? It was on the front page of the Washington Post and, well the reactions are strong.
Great Commission Christians
But, what about those of us who are Great Commission Christians?
It is easy to criticize from our desks when someone makes a dangerous missionary choice. And, I have several concerns and unanswered questions, as I lay out even in the Washington Post article.
But now we know more firsthand accounts and have accurate, detailed information on Chau's training and experience. How might we process his failed plan to live among this tribe and also what the response to his death tells us about the new world we live in?
We have to start with the reality that this entire idea of sharing the gospel with the world is offensive to many. However, it is something that is central to the very words of Jesus.
Here is what I wrote for the Washington Post:
"Propagating one's religious beliefs through missionary activity is practiced by segments of the world's largest religious groups, including Islam, Buddhism and Christianity. Even the United Nations affirms missionary activity as a legitimate expression of religion or belief.
"Christianity has been a missionary movement since its beginning. As I noted above, Jesus, in his final address to his followers, commanded them to 'go and make disciples of all nations' (Matt. 28:19–20). And, speaking to Christians everywhere and in all eras, the apostle Paul said, 'Woe to me if I do not preach the gospel!' (1 Cor. 9:16)."
Since I am at Wheaton College, and many connections have been made to alumnus Jim Elliot, I also contrasted the two missionaries. I did so not to say that Chau was Elliot or that both were perfect. I referenced both to contrast the response to them and their work.
"[Jim] Elliot and his team ended up on the front page of Life magazine, prompting a surge in modern missions. Chau's story is in countless media feeds that have prompted a missions backlash."
I imagine that Elliot would received very different treatment today, and I think that is worth stating at the beginning of this series.
Missions is now offensive to many people in the West.
The Offense of Fools
Here's the reality. At the end of the day, I am among those that believe the world needs Jesus. I believe we are called to get the gospel to the ends of the earth and to every tribe.
We can point out our disagreement with Chau, and I will address those, but many Christians need to really decide if they can say, "I actually believe what is offensive to many today—I really believe that the world needs Jesus. And, I am OK that you think me a fool for believing that."
As I wrote at the Washington Post:
"[A]s I write this, less than 100 feet away is a letter Jim Elliot wrote. As a Wheaton College graduate, he has a special place here. As Elliot wrote (and Chau experienced), 'He is no fool who gives what he cannot keep to gain what he cannot lose.'
"Here at Elliot's alma mater, we still believe and train missionaries. To some that makes us the fools. But we pray our students will engage in their culture and others well and in appropriate ways, with care for the health and well-being of all, and with others in partnership.
"If that makes us fools, we will be 'fools for Christ' (1 Cor. 4:10)."
So, I'd encourage you to start there.
If you need to, caveat it with everything you think Chau did wrong (some of which turned out to be incomplete after many Christians vented their anger).
But, at the end of the caveats and disagreements, I hope you will say with me, "I'm one of those fools as well."
Joshua Young contributed to this article, which originally appeared on The Exchange.