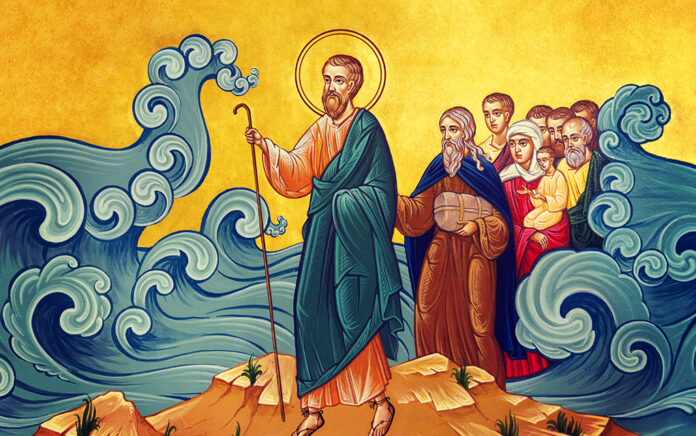 God does some of his best work when we are in the wilderness.
As I revisit the Exodus narrative, I am drawn again to the many leadership lessons we can learn in the wilderness. God does some of his best work when we are in the wilderness. If we surrender to it, the experience can prepare us for the work ahead.
We are a little more than one year into a wilderness of sickness, disease and death from COVID-19. As many states in the U.S. open back up and more Americans get vaccinated, it is so easy to suppress what has already taken place and to ignore the lessons that God is using to prepare us for a new and yet unknown world. Do we really get the lesson(s) that God is trying to teach us in this present wilderness? Or are we just weary from the fallout, the anxiety, the isolation, the fear?
In addition to the pandemic, leaders face the pressures of ministry and the infinite demands to perform. Still, too many in our Christian churches, academic institutions, parachurch ministries and organizations define success by idolized American standards—measuring the size of our budgets, our buildings and the number of people in attendance, none of which has mattered for kingdom advancement over the past year. And we must not ignore the inward fighting bathed in pride and self-righteousness as Christians draw lines in the sand concerning politics, theological convictions and issues of justice. My soul cries out.
As Christian leaders, we too can be wounded by our friends, family and followers. I can hear remnants of Moses' plea to God:
"If this is how leadership is going to be, I don't want to do it anymore. It is too much trouble to become burdened with people's troubles. These people are yours; I didn't give birth to them and I cannot carry their burdens by myself, so you deal with them." —Numbers 11:10–15
His is a humble cry from a weary heart, and it is also a good position to place ourselves in. Leaders need to know when to surrender to God, how to avail themselves to receive preparation in the wilderness and how to ask for help to carry their heavy burdens.
As we continue walking through this wilderness, let us remember that:
1. God's strength is made perfect in our weakness. Literally, we can give ourselves permission to rest and turn all our burdens over to the Lord because he cares for us.
2. We need to draw near to God. We can be intentional in ensuring that God's voice is the loudest one speaking in our ears by silencing the other voices that are constantly yelling about who we are and what we must do.
3. We must not lead like other leaders. We must put aside our agendas and become humble servants, like Moses and like Jesus, if we want to lead God's way as citizens of his kingdom.
4. We are not in this wilderness alone. We must identify the Aarons who will raise up the staff and lift the mantle of leadership when our weary arms are tired.
And every now and then, we all need to have a good cry. In Christ, there is indeed rest and hope for the weary.