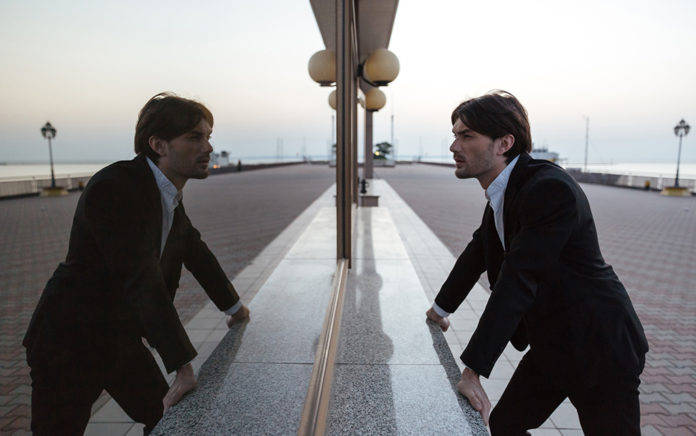 Hoping in the Divine Trinity for victory over sin
Are you scared of you? Some mornings I look in the mirror and scare myself, but there's something much less comical and much more destructive that I should be afraid of. It's the dark condition of my heart.
In Psalm 51, we encounter a man terrified of himself. David, after being confronted by the prophet Nathan, pens this phrase:
"Wash away all my iniquity and cleanse me from my sin. For I know my transgressions, and my sin is always before me." —Psalm 51:2–3
David doesn't explicitly use the words, "I'm afraid of me," but he employs a "trinitarian vocabulary" to express his fear.
1. Iniquity
Iniquity is moral uncleanness. We don't become morally unclean because we commit acts of moral uncleanness. Rather, because we're morally unclean from our beginning, we're capable of committing morally unclean deeds.
The reason we think those vile thoughts and say those hurtful words and commit those violent actions is because we're unclean in our soul. We ought to be terrified of our iniquity and the harm it can cause. It's only when we recognize the depth of our uncleanness that we will reach out for purifying grace from the Divine Trinity and begin to experience personal change.
2. Sin
Sin means "missing the mark." Select your most skilled archer, hand him the finest bow, and wait for the day with the most beneficial weather conditions. Even at the peak of human effort, the target is too far away for any archer to hit.
That's our righteousness—on our best day, our deeds are like filthy rags (Isa. 64:6). We ought to be terrified of our sin and the inability it causes. It's only when we recognize the depth of our helplessness that we will reach out for empowering grace from the Divine Trinity and begin to experience personal change.
3. Transgression
Transgression is trespassing. It's parking in the "No Parking" zone, even though you tell yourself you're going to be in the store for just three minutes. You know the law has been established, but in that moment, you couldn't care less.
When you yell at your spouse or child, when you browse the internet for explicit content, or when you cheat someone, you're not doing so out of ignorance. We ought to be afraid of our transgression and the boundaries it enables us to cross. It's only when we recognize the depth of our rebellion that we will reach out for rescuing grace from the Divine Trinity and begin to experience personal change.
A Divine Trinity
This "terrible trinity" of words captures with power and clarity the dark and destructive nature of our hearts. Iniquity, sin and transgression ought to produce fear in our soul and drive us to seek the help and hope that can only be found in the Divine Trinity.
We need a Father who will exercise sovereign power to establish a plan that will rescue us from us. We need a Son who will take our punishment and earn forgiveness on our behalf. We need a Spirit who will dwell within us and empower us to do what we would not be otherwise able to do.
So yes, you should be scared of you, but you shouldn't feel hopeless. You haven't been left to the ravages of the "terrible trinity," because you've been rescued by the power and love of a Divine Trinity.
Pray this with me:
Thank you, Sovereign Father, for your unshakeable plan. Thank you, Sacrificial Son, for standing in our place. Thank you, Warrior Spirit, for your empowering presence. In you, Triune Lord, we really find help and hope for personal change.
Read more from Paul David Tripp »
This article originally appeared on Thinke.org and is reposted here by permission.