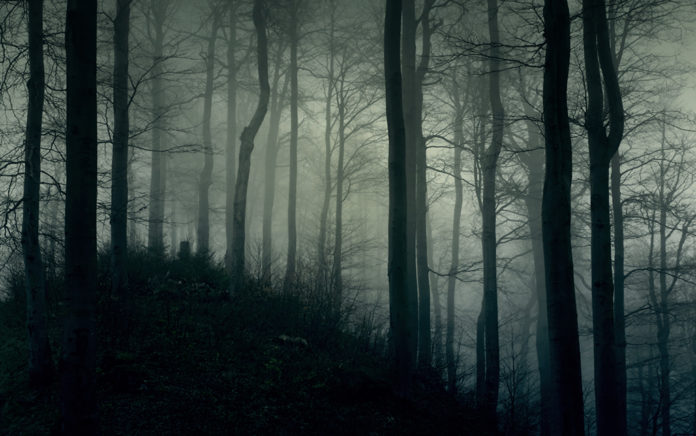 "God is not deaf to hear our cries in the wilderness. God has not forgotten us."
When I was growing up, reruns of a suspenseful show called The Twilight Zone would often be on TV. I was not allowed to watch, but I remember the creepy music at the beginning, followed by an unseen narrator who introduced The Twilight Zone as the dimension that "lies between the pit of man's fears and the summit of his knowledge."
That about defines the year 2020.
There is a lot that people fear, and even more that we do not know. What does all this uncertainty mean for God's people, leaders and the church?
Living in this current Twilight Zone means that we must learn to make sense of our present reality. There is no doubt that the world, our country, the church and so many people have entered a wilderness. For some it is the death of loved ones or the discomfort of poor health. For others, it may be the loss of a job, income, benefits or the anxiety of not having enough or not knowing what's next.
As leaders and people of God, we can acknowledge that the coronavirus has required that we implement very unnatural—yet necessary—practices like isolating ourselves and not touching. We take these actions because we love our neighbor, but these same actions cause us emotional hardship because physically being together, communicating, being hospitable and touching one another is how we often communicate our love.
So, how do we lead through this wilderness? First, we do it by honestly naming the fears, sins and uncertainties that shape our current existence. We do that by grieving and lamenting what has been lost. We do it by reminding ourselves and each other that we have a hopeful future. Remember, God is not done with his creation. God is not deaf to hear our cries in the wilderness. God has not forgotten us.
By resetting our values and priorities, God can grow, use and even cause us to thrive in the wilderness. In fact, the wilderness is where God does some of his best refining work. The Bible is full of personal and communal stories of God working his good purposes through difficult times. From Abraham's trek to a foreign land to Noah's survival in the ark, to Joshua's journey to the Promised Land, to David's anointing as king, to Mary Magdalene's deliverance from demons, the wilderness has refined—not destroyed—God's people.
So, instead of following the hypnotic distractions of The Twilight Zone through endless news cycles, mindless television and other people's social media feeds, the wilderness presents us—God's chosen and appointed people for this time—with endless opportunities to learn and grow. We can't do that simply by looking back, although we do need to remember. And we can't do it by looking too far ahead, although an eternal hope of glory awaits. We must remain humble and prayerful: Give us this day our daily bread.
In the wilderness, we can learn to be still and know that he is God. In his presence, we affirm our identity and being, which has not changed. In his presence, he gives us new direction, clarity and guidance. This is how we learn to lead through the wilderness.