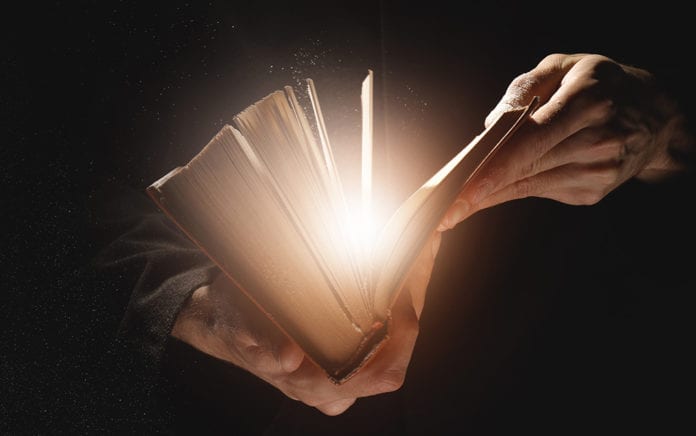 When you dig into the roots of the word 'gospel' you discover it's much richer than simply 'good news.'
"No, in all these things we are more than conquerors through him who loved us. For I am convinced that neither death nor life, neither angels nor demons, neither the present nor the future, nor any powers, neither height nor depth, nor anything else in all creation, will be able to separate us from the love of God that is in Christ Jesus." —Romans 8:37–39
We often translate the Greek word gospel as "good news." It is a literal and helpful translation, but it is also woefully inadequate—far too pale to describe what God has done. When you think of "good news," you probably think of hearing that your favorite sports team won or a friend had a baby, or getting a good grade on an exam or a raise at work. Each of those is an example of good news, but the gospel says something so much greater.
In the ancient world, tribes and people groups were often at war with neighboring tribes and people groups. When their army went out to war, the stakes could not be higher. If their army lost, it was not unusual for an enemy army to march into the city, force children into slavery, burn houses, rape women, and kill many of the elderly. The potential for absolute devastation loomed over every battle. The entire city would hold their breath, waiting for a herald to run from the battlefield with their fate.
If the army won, the runner would bring the precious message of victory, which was called "gospel." This is the word the church uses to describe the death and resurrection of Jesus.
If, like those people groups, you spent weeks waiting—wondering whether you were going to be a slave, whether your children would be enslaved, whether your spouse would be abused or killed—your entire life would hinge on the report from the battlefield.
Likewise, the gospel is way more than good news; it's a report of victory. The army of darkness has been defeated by Christ. Jesus won the battle that decides our eternity! We do not have to be slaves anymore. We don't have to work meaninglessly for the cruel masters of this world: performance, addiction, anxiety, bitterness, public approval, lust, pride and money. We are free because we have won! This is much deeper and more powerful than our simple English understanding of "good news."
Jesus, thank you for winning the only battle that truly matters and bringing that victory to me. Help me to walk in that victory in every area of my daily life.
This excerpt from Chosen, a 30-day devotional (Outreach) by Matt Brown and Ryan Skoog originally appeared on Thinke.org. You can get this book at very discounted rates for use in church-wide campaigns, small group studies or as a gift book for people who come to faith in Christ, new visitors or new members at your church. All author proceeds from the book go to feed refugees in some of the toughest areas of the world. Order at: outreach.com/chosen-book/