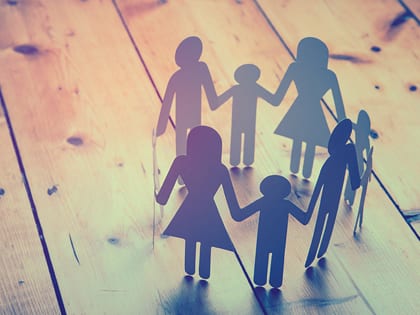 Insights from 10 years of leading a fellowship of microchurches
As leader of Tampa Bay, Florida-based Underground Network, Brian Sanders has seen the fruition of his conviction that people (not buildings, budgets or leaders) make up the church. The Underground is a fellowship of more than 150 "microchurches." The church mobilizes, resources and empowers these groups, as individuals start and lead these fresh expressions of faith reaching into every corner of society. Here Sanders reveals some of the key principles he and others have learned from their "grand missional experiment" to unleash and empower the priesthood of believers.
Ten years ago, we started with some prophetic ideas about how church should be defined, served, led and governed. For a decade now, we have fiercely guarded our ideas, testing them in real life before we shared them with others. We wanted to hold our collective tongues until we were sure we had proof of a real concept.
When I think about this journey, it is in part a research experiment—a grand missional and ecclesial experiment. Eventually, though, all good experiments have to end, and we need to report results. After 10 years of incarnational mission that led up to the Underground—and 10 more spent searching for this new understanding of church—we're talking about this experience and hopefully helping others who are interested in this idea of church and leaders who, like me, believe the church is meant to be something remarkably and beautifully adaptable.
Teach People to Find Their Calling
It is breathtaking how, in the past few years, the conversation in the church has turned toward mission. Still, so many churches are only now beginning to take the risks and the steps of obedience the conversation demands. One of the most critical things we've learned is that we cannot neglect the priesthood of believers.
Martin Luther championed this idea, and I see no way to talk about multiplication of the work and life of the church (then or now) without considering it. The notion is staggering—that all who trust Jesus are called to mediate the sacred things of the church: the gospel, the body and the presence and blessing of Jesus. Over the last 10 years of our Underground experiment, I have become convinced of this one idea: All are called. If this idea were to become an organizing principle, I'm convinced that the church would stir up the gifts of God so profoundly that mission would be as ubiquitous as sin.
Empowerment is not about giving someone the right to do something; it's connecting people to the authority they already have from God to live out their calling.
In my experience, people believe in personal calling. In some small way, they also believe in the idea of the priesthood of all believers—they're just cut off from it practically. It's a strange irony that church models built on giving consumers what they want has so badly missed the felt need of so many of its people: People crave to know their calling.
Unfortunately, most churches either consciously or subconsciously aren't ready to respond to what we've discovered when you help people find their unique calling—an almost unleadable group of people looking inside and outside the church to pursue their passions. This kind of empowerment is the first step in sending everyone out the door and away from serving in established church programs. With that comes the loss of people's time and their money because once they feel called by God to serve and see the kingdom outside the church walls, the church loses them as laborers. These people are no longer as available to work in the parking lot, sing on the worship team or set up chairs for Sunday service. However, this kind of "send and release" is, of course, exactly what we as leaders of the church should be hoping for.
Simply Say 'Yes'
By asking people to hear and respond to their unique calling, we capture the dynamics of a movement (multiplication potential) and also satisfy the Western need for individual creative autonomy. There is no kingdom empowerment without calling. We want to empower people to do what God has called them to do; this is empowered obedience. Practically, empowerment is not about giving someone the right to do something; it's connecting people to the authority they already have from God to live out their calling.
Most of us have something that God has embedded into our hearts or heads that we would like to see changed, but we simply have not been encouraged or equipped to pursue it. A big part of what we need to do as leaders is to simply say, "Yes." Christian empowerment means helping people hear the voice of God as he speaks to them. Our leaders at the Underground are less about laying out some visionary master plan that moves people to action than they are about encouraging people to hear their calling. If I move people by eloquence or my vision of the future, they become dependent on me as the engineer and keeper of that vision. If, on the other hand, their vision for God's kingdom originates from an encounter with God, they are dependent on him for the renewal and vitality of that vision.
Most of us have something that God has embedded into our hearts or heads, but we have simply not been encouraged or equipped to pursue it.
People need creative control over the expression of the church they serve. The mass production of a particular robotic model is not appealing to the next generation of leaders—and these are the very leaders the church needs to cultivate. Again, this brings us back to calling. Once we have settled on the ecclesial minimum, the rest is left to local leaders to dream, create and contextualize.
The church has to be simplified into something that can express itself in very different ways and contexts. Local leaders must believe that they're a part of creating something that's both unique to them and important in the world. Being an expression of the church gives laypeople autonomy over an idea; determining how it's implemented gives leaders passion and ownership.
Consider Yourself a Servant
As a leader of a networked church, I've learned the importance of serving and (this is a biggie) not thinking of myself as a visionary. Jesus insisted that apostolic leaders see themselves as servants, not visionaries. Robert Greenleaf, founder of the modern-day servant leadership movement, said that we need servants who learn to lead, not leaders who are learning to serve.
Cultural transformation is almost impossible to measure, so it's hard to say exactly what the results of this kind of leadership realignment could be. It's not hard to imagine, however, that smaller, empowered teams of people would work faster, in more customized ways and still produce something potentially more fulfilling. Deep down, leaders have to believe that when the church is functioning in its fullness, it can accomplish much. Having this kind of faith means bravely reentering our world with new eyes and new hearts, allowing new wine to be poured into new wineskins.
See People as Seeds of God's Kingdom
God is calling forth his kingdom, and we're not just meant to pray that it would come but to live toward that end. You have a place in ushering in that kingdom and speeding up its coming. Nothing else in this world will give us the same joy, sustenance or satisfaction as identifying and walking out our calling. It is the substance of our priesthood.
The Underground experiment grew out of the idea that everyone was both called and capable of discerning that call. The result is a diversity of missional expressions—creative and innovative beyond the imagination of any single leader. When people listen to their calling, niche ministries emerge, reaching into gaps we didn't even know existed. Consider what we gain through this approach:
• The leaders are almost always indigenous.
• The ministry ideas are creative and, in many cases, utterly original.
• The work is not tied to money, and the approach affords at least the possibility of total penetration, because the God who sees all things also inhabits all places and loves all people without prejudice or ignorance.
If we look at the people of God as seeds of the kingdom, with each one representing the birth of not just an expression of the church, but also something transformative and life-giving to the church and the world, then we're suddenly flush with hope. The future of the church depends on it.
This article is based on Brian Sanders' new e-book with Exponential, The Networked Church: 7 Critical Shifts for Moving Beyond Mega and Multisite, which explores the crucial moves that lead to foundations or building blocks for new churches like the Underground. Brian Sanders is the founder and executive director of the Underground Network, a new form of church designed and empowered for mission. A serial entrepreneur, he has helped start hundreds of missional enterprises, including churches, nonprofits and businesses all over the world. Learn more at Exponential.org. And for more information about the Underground, visit OutreachMagazine.com/Tampa-Underground.