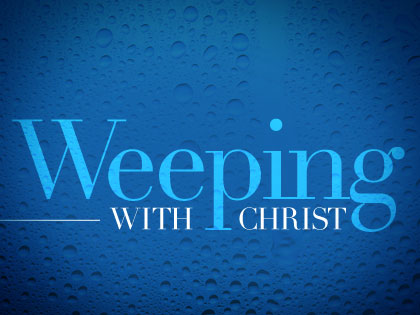 The events in the life of Jesus bring meaning to the events of our own. Theologians call this Identification with Christ. I call it discoveringYour Easter I.D.
"Our Lord is trying to introduce us to identification with himself through a particular 'Gethsemane' experience of our own." —Oswald Chambers
Watching a 3-D movie without 3-D glasses is a bland and boring experience. Looking at your life through the wrong lens can be the same way. Without the proper lens, the picture is flat, the colors confusing and the characters lifeless. However, the moment you look through the right lens, the images come to life.
The events in the life of Jesus bring meaning to the events of our own. The ups and downs, the joys and challenges, can be quite confusing to us unless we learn to view our lives in the light of his. The final week in Jesus' life included especially great depths and heights: He faced a dark night of the soul in Gethsemane, a torturous cross and, ultimately, a glorious resurrection.
Identifying with Jesus in his journey keeps us focused and faithful in ours. Looking at our lives through the lens of his brings right perspective and great comfort. I call it finding your Easter ID. When we have a correct Easter ID we view our lives the way God wants us to—as "hidden with Christ in God" (Col. 3:3). The events in that final week—the Garden, the Cross and the Resurrection—serve as a roadmap of reassurance for us.
The apostle Paul found strength and power to persevere by identifying consistently with Jesus and the events in his life. Paul consistently tracked the events of his own life and the life of the believer in light of the pivotal events in Christ's. Just listen to what he said:
"I have been crucified with Christ" (Gal. 2:20).
"Having been buried with him in baptism" (Col. 2:12).
"Count yourselves dead to sin but alive to God in Christ Jesus" (Rom. 6:11).
"I want to know Christ and the power of his resurrection and the fellowship of sharing in his sufferings, becoming like him in his death, and so, somehow, to attain to the resurrection from the dead" (Phil. 3:10-12).
In this three-part series, you will be inspired to take a fresh look at Gethsemane, Calvary and the Resurrection and consider how identifying with Jesus in his journey can keep you focused and faithful in yours.