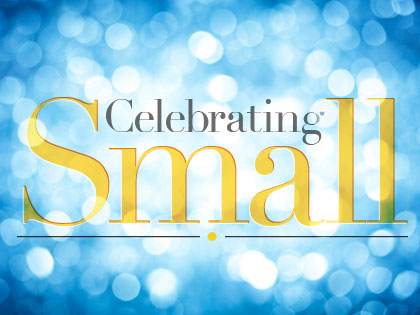 Dan Kimball: "The large church has almost become routine. It doesn't hold many unique factors anymore."
While I think the Outreach 100 issue, featuring large and fast-growing churches, is inspiring and informative, I really look forward to the Small Church America issue. It's the one I can't wait to read each year.
It's not that I don't like large churches. I love large churches and my soul leaps in celebration for large churches where so many people worship Jesus and learn about him. But I'm not as intrigued about the large church as I am about the small church. I think one reason is that the large church has become so typical today. Almost every town has at least one megachurch that is super professional with everything in place: helpful sermons, great music, ample parking—you know the list. But the large church has almost become routine. It doesn't hold many unique factors anymore. You could be at a megachurch in San Diego or in Denver and you wouldn't know the difference.
Please understand, I'm not saying there is anything wrong with that—I love larger churches and hope one day our church is a large church because that means more and more people are coming to know Jesus and following him. But let me explain why I love learning about the small church.
Small churches often retain more of their unique way of doing things. Independent coffeehouses distinctively reflect the local culture; Starbucks stores all look the same. In the same way, smaller local churches often retain their unique expressions of how they look and do things whereas so many larger churches end up being pretty similar.
Because small-church laypeople don't have to be skilled at speaking to thousands, untrained speakers have an opportunity to serve. In large churches, speakers are chosen according to ability and time limitations, providing few people the chance to be upfront. But a small church has more time, and speakers in a reduced setting don't need that level of skill; as more people are featured, we see more of the church's personality.
A small church doesn't easily harbor passivity or spectators. Without as many staff, people in small churches have to be involved—it's less likely that they can convince themselves that all the volunteer duties are covered. It's much easier to hide in a large church.
The small church is under less suspicion in our culture. In its negative connotations, the church is known for being "organized religion," a "corporation" and "money hungry." Smaller churches don't have to fight those stigmas as much, perhaps because they're more approachable—trust is stronger since it's easier to get to know the church's staff and congregation.
A small church can have more impact in a small community than a large church has in a large community. If you compare a church of 2,000 in a large city to a church of 800 in a smaller town, the smaller church actually has a megachurch impact on its population. So don't let numbers be the "wow" factor without considering all the factors.
In addition to these reasons why I appreciate small churches, I'm indebted to a church of 20 people in London who eternally impacted my life. So I celebrate the small church as I celebrate the larger church, and I am so glad that Outreach magazine has this issue every year!