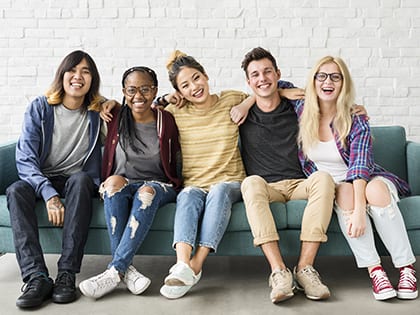 "What fuels your youth ministry? What fuels you? What are the things that give you strength and power?"
I have one of those cars that lets you know when you have a certain amount of gas left and need to fill up. Of course, I see the light when it comes on, and I go directly to the gas station … not. Actually, more often than not, I continue going past the gas station because I have other things to do.
However, once or twice—maybe more … don't judge me—I will get close to running out of gas because I have other stops to make. This makes no sense, because without gas in the car I can't make any of those stops. As I left a planned appointment, I hoped and prayed that I had enough gas to get me to the station.
Recently, I realized that many of us operate that way in youth ministry. We have plans and meetings, plus things to do, but we don't always focus on what fuels us.
What fuels your youth ministry? What fuels you? What are the things that give you strength and power? In our youth ministry, there are two things that add fuel to the fire:
1. Hearing From Students Who Have Been Affected by the Ministry
Almost nothing fuels our ministry more than getting word or a visit from students who have gone to college or left the area. These students might come back to tell us how God has been moving in their lives. Or they might send us a Facebook message or email to let us know how they are growing and developing as a Christian.
This means a lot to our team, especially when it comes to students who were hard to deal with in the ministry—you know, the students that you would trade to another youth ministry if you could. Each of these stories gives our youth ministry fuel to move forward.
2. When Our Team Gets Together to Have Fun and Pray
I learned a long time ago that teams grow better together when they get together outside of serving time. When we get together for prayer and fun away from the church, it builds us as a team and gives us fuel.
Build times into the ministry calendar for your volunteer and staff team to have a game night and prayer for the ministry. Time to just laugh and enjoy each other will give you fuel.
When was the last time you fueled up your youth ministry? What fuels your youth ministry?
Russell St. Bernard (@PastorRuss09) is the youth minister at Reid Temple AME Church's north campus in Glenn Dale, Maryland, and the founder of After the Music Stops, a full-service youth ministry resource company dedicated to assisting leaders and parents as they serve their students.