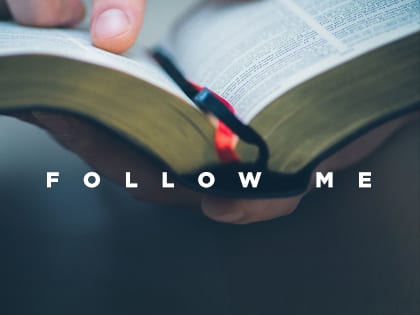 "I was operating in 'airplane mode.' I carried the gospel with me, but I wasn't using it or sharing it."
For more than five years, the Billy Graham Center for Evangelism (BGC) has gathered senior pastors into cohorts that meet monthly to receive encouragement and accountability in their personal witness, and to be equipped to lead their churches in evangelism. Mike Bickley, pastor of Olathe Bible Church in Olathe, Kansas—just outside of Kansas City—is one of about 60 pastors currently in an evangelism cohort.
"Follow me!"
Over the last few years, I've thought about these two words and have felt convicted about the lack of evangelism in my life and in our church. Jesus uttered those words and people followed him, but frankly, I was scared to say, "Follow me," with the same compelling urgency that Jesus did. Sure, in some areas of my life I could say it and feel OK (e.g., "Follow me in the way I have devotions" or "Follow me in the way I give my money"). But when it came to evangelism, it felt hypocritical.
"Follow me"—where? Into my Christian subculture? Away from the lost? What I really wanted to say was, "Follow Columbus" (a friend of mine who does evangelism all day, every day).
I wanted to do what we needed to do to become a more evangelistic church, so I began praying and probing, searching for our next step. Did we need more training or an evangelistic sermon series? Did we need more testimonies and stories? Or should we develop more missional communities? Of course the answer to each question was yes, but none of those things would actually change the culture of our church long term.
I remember the day that realization struck me with a fresh force. I had been asked by another pastor to join an evangelism cohort sponsored by the BGC. Although I agreed to come to the initial meeting, I brought with me a list of reasons that would allow me to bow out gracefully. If those reasons weren't enough, I would even pay the fees and they would have to let me off the hook.
However, at that initial meeting I became aware that I couldn't lead my church in evangelism if I wasn't first willing to live it out personally. My world had shrunk down to being with believers all the time. No wonder our evangelistic passion as a church was nearly nonexistent—my evangelistic passion was nearly nonexistent. It was like I was operating in "airplane mode." I carried the gospel with me, but I wasn't using it or sharing it. I needed to be renewed with God's heart for the lost, and I needed to get out of my Christian subculture and engage with people far from God, not just those who came to our church looking for him.
By God's grace, I didn't stay this way. Through the yearlong cohort, I locked arms with a group of pastors who were feeling the same heart-wrenching convictions and longing for the Holy Spirit to transform not only our churches but us, as well. We met each month to discuss and strategize ways to build an evangelistic movement in our own lives, as well as in the life of our churches. None of us wanted to just add another program. Through our partnership, we came up with practical and tangible plans that were unique to each of our churches.
Participation in the evangelism cohort has transformed my personal outreach. I have joined a racquetball league to meet other men in our community. I helped my neighbor with his Christmas lights, and I meet people at Starbucks just to get to know them. Spiritual conversations with people centered on the meaning of life, the harshness of our world and the hope of Christ are now a regular part of my life, and I host two or three "Explore Jesus" groups a year with people I meet who are interested in investigating Jesus.
I am not gifted as an evangelist, but I love talking to people about Jesus and sharing my story. It's exhilarating to watch people connect with Christ. As my new lifestyle of outreach began to feel more normal, I began to have greater confidence to cast that vision in our church. I now share more stories of spiritual conversations I have had with lost and hurting people in my sermons and with our leaders. I have also appointed an outreach influence leader—someone who helps keep the concern for lost people spreading in our church. We have started to change the way we do local outreaches so that every member can engage and be salt and light right where he or she lives. And this is just the beginning.
If we, as lead pastors, want to change our church culture as it relates to outreach and evangelism, we must start with integrating it more consistently into the fabric of our own lives. Then, we can say with greater confidence, "Follow me!"