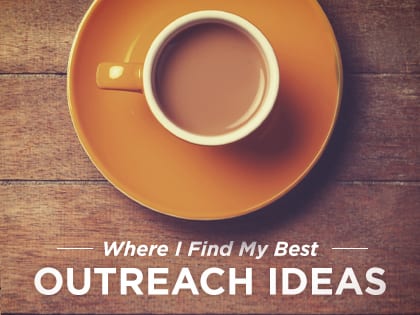 Dan Kimball: Four questions to consider as you find innovative ways to increase your church's impact in the community.
I love the annual resources issue of Outreach magazine. Not only does it contain a wealth of amazing ideas, it's also a reminder of an important principle: If you are serious about outreach, you need to be learning from those who have gone before you. I thrive on learning from others. I think there is nothing more thrilling than to glean wisdom from those God is using in various ways.
About 10 years ago, I was visiting a mid-sized church in Texas that had opened a seven-day-a-week coffeehouse and art gallery. It wasn't a "Christian coffeehouse"—it was a space that people in the community would go to for coffee and hanging out. They had art shows featuring local artists, which brought in people who would normally never go to church. Rather than being filled with Christian art or tea bags with Bible verses, the coffeehouse genuinely reflected the vibe of the local community.
After extensive discussions with the church leader who opened the coffeehouse, we launched The Abbey Coffee, Music and Art Lounge in our church building. While the basic idea wasn't ours, we contextualized it for our beach town in California. Since then, The Abbey has won awards for best student hangout and best café and has built some major bridges of trust in our community. When we are told what a great idea it was to open a coffeehouse, we have to say it wasn't ours—we learned it from another church.
I don't see adapting other churches' ideas as lacking creativity. My role model in this area is Thomas Edison. I recently took a tour of his lab in New Jersey and learned how we was always on the lookout for new ideas from those on the cutting edge of innovation. Rather than inventing things completely on his own, he took what was already out there and developed those ideas, improving them for mass use.
Here are four questions to consider as you find innovative ways to increase your church's impact in the community.
1. Is "leaders are learners" one of your team's core values? When it comes to our staff, we're intentional about celebrating and cheering on those who are learning, reading, talking to other churches and discovering new ideas that our church can learn from.
2. Are you studying how other churches measure health and success? Whenever we want to evaluate the health of our church, we study how other churches are evaluating themselves. We learn from experts like Tony Morgan who help us think in ways we normally wouldn't on our own.