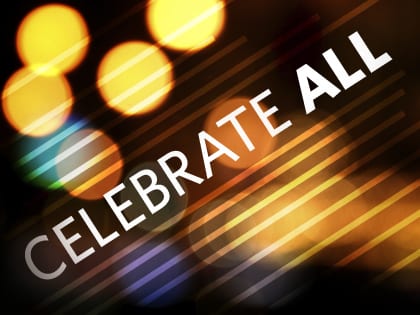 "There is neither mega nor micro, large nor small, video venue nor house church, for you are all one in Christ Jesus."
I love receiving the Outreach 100 issue every year celebrating megachurches. I also tremendously appreciate that Outreach magazine dedicates an issue each year to Small Church America. For 13 years, before becoming a church planter, I was part of a megachurch. I went from mega to micro and experienced some fascinating emotions and insecurities that unexpectedly develop when you make that transition.
Still, I love the megachurch. Sure, megachurches may struggle with being over-programmed, being too senior-pastor focused or spending too much money on buildings. But what a joy to be around thousands of people worshipping and seeing all the incredible ways the megachurch can make a difference in a community.
But as much as I love megachurches, I love church plants. What a joy to be with a small group of people who are passionate and dreaming of what God can do. Church plants may not have hundreds or thousands but they do normally have extremely adventurous people risking the comforts of a larger church to reach their town or city.
As much as I love megachurches and church plants, I love the house church. What a joy to see a small group of people in community, passionate about Jesus and meeting together, praying about how they can influence the world around them for Jesus.
As much as I love megachurches and church plants and house churches, I love small and medium-sized churches. What a joy to have enough resources to have youth groups and developing ministries yet still avoiding the lost feeling one can experience in a megachurch.
As I get older and travel the country, I realize I am more and more in love with the church, regardless of size and shape—megachurch, small church, house church, medium-sized church, hip-hop church, traditional church, denominational or nondenominational church. If a church is reaching the lost and multiplying over time by whatever size they are able, and if it is a place where new believers commit to faith, where people pray and worship together, making a difference in their community—what a joy to see that and experience it. We may have preferences for one church over another, but we should be celebrating all churches of all sizes, all the more, in these days.
So I celebrate the megachurch and I celebrate the microchurch! And if we are critical of other churches which may be different than ours, that shows such disunity in the body of Christ. If a church is out of bounds theologically from orthodox historical doctrines, we should not celebrate that. But if a church is different in tradition or size and remains committed to orthodox doctrines and is on mission, let's rejoice in that.
At the same time, let's not think of ourselves as any less important as we all are on mission in various places and church communities. We won't be judged on the size of our church but on the faithfulness we had serving on mission with whatever size church God gave us.
Taking a little twist on the classic passage of Galatians 3:28, I always want to remember: There is neither mega nor micro, large nor small, video venue nor house church, for you are all one in Christ Jesus.
On Sundays I love browsing Instagram to see photos of this oneness in diversity in Christ Jesus. Viewing images of churches in every size and shape and tradition reminds me we are not alone. Follow me @DanKimball.