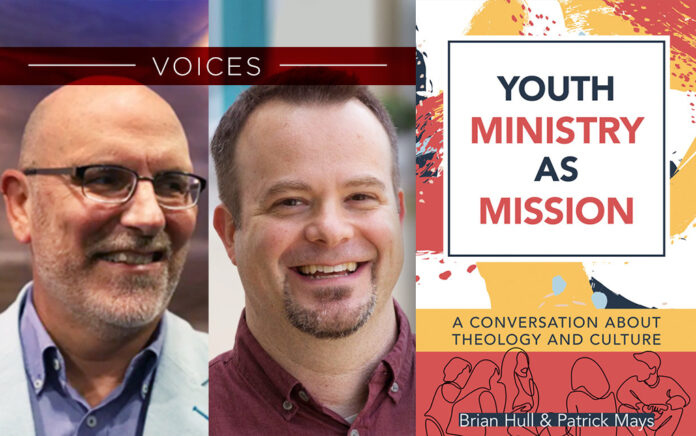 "We believe that good youth leaders—youth leaders who care—learn about the culture of the people they care about. This is mission work."
Youth Ministry as Mission
Kregel, 2022
By Brian Hull and Patrick Mays
WHO: Brian Mull, associate professor of youth ministry at Asbury University, and Patrick Mays, professor of Christian ministry and campus pastor at LeTourneau University. 
THEY SAY: "We believe that good youth leaders—youth leaders who care—learn about the culture of the people they care about. This is mission work."
THE BIG IDEA: An introduction to missiology, missions practice and missionary witness tailored especially to a youth ministry context.   
THE PROGRESSION: In 14 chapters the authors explore how ministering to youth is like being a cross-cultural missionary. They explore issues such as understanding the relationship of the incarnation to ministering in youth culture, teaching for witness in a multi-religious context and translating stories as preparation for witnessing.
"Youth leaders desire that what young people learn moves from their heads to their hearts—from banked beliefs to actual beliefs."