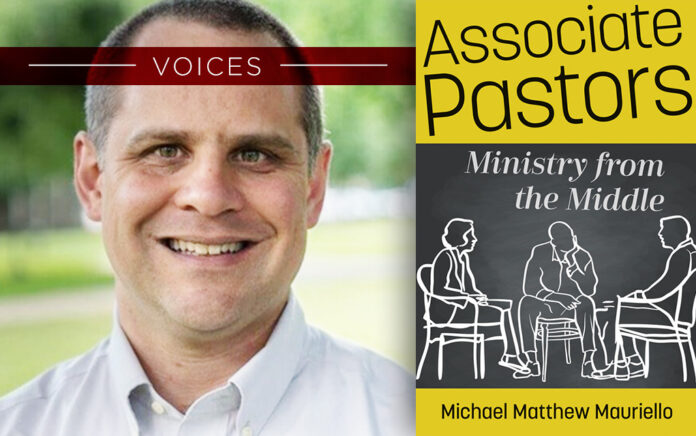 "There is more to the associate's role than the relationship to the senior pastor."
Associate Pastors
Kregel, 2022
By Michael Mauriello
WHO: Michael Mauriello, assistant professor of Christian ministry at LeTourneau University and the director of church relations, training and assessment at the Passage Institute for Youth and Theology. 
HE SAYS: "There is more to the associate's role than the relationship to the senior pastor."
THE BIG IDEA: Associate pastors can harness the ambiguity that accompanies their role in ways that can mutually benefit church members and other pastoral staff.   
THE PROGRESSION: In eight chapters the author presents the findings from personal interviews with 25 associate pastors in small- to medium-sized churches. Their experiences demonstrate the unique social and spiritual dynamics of the associate pastor role and suggest great promise for those willing to approach their calling with creativity and care.
"Associate pastors are called to interpret the ambiguity and possibilities of ministry in the middle of an organization within diverse relationships and then assist in the implementation of solutions to the ambiguity."