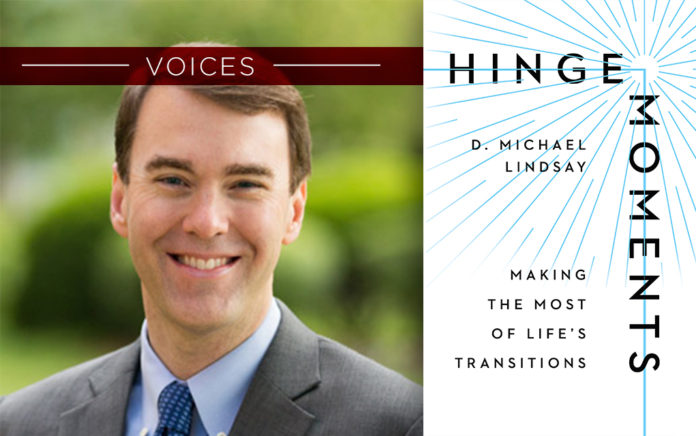 Hinge Moments (IVP)
Hinge Moments: Making the Most of Life's Transitions
(IVP, 2021)
WHO: D. Michael Lindsay, incoming president of Taylor University.
HE SAYS: "Every day offers the promise of preparing us to best respond to the next hinge moment of our lives."
THE BIG IDEA: Looking at hinge moments, this book shares faith-based stories of success and failure from the author's 10-year study of leaders.
THE PROGRESSION: In seven chapters, the author walks readers through seven stages of transition, relating stories of those who have navigated these phases successfully and offering suggestions of how we can make the most of each stage.
"Hinge moments are opportunities to open (or to close) doors to various pathways of our lives."
Order this book from Amazon.com »
Read an excerpt from this book »