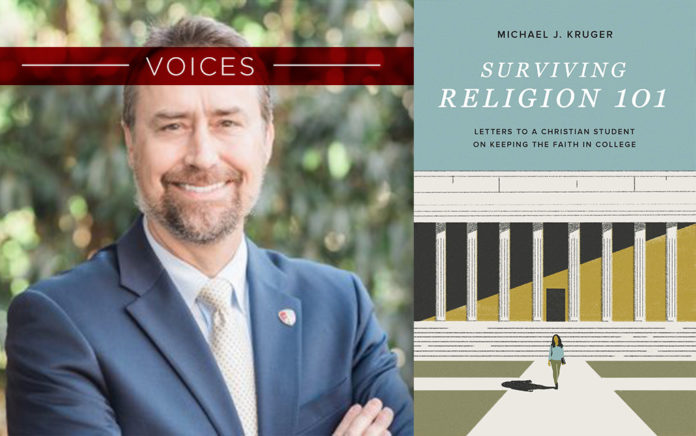 Letters to a Christian Student on Keeping the Faith in College (Crossway)
Surviving Religion 101: Letters to a Christian Student on Keeping the Faith in College
(Crossway, 2021)
WHO: Michael Kruger, president and Samuel C. Patterson Professor of New testament and Early Christianity at Reformed Theological Seminary.
HE SAYS: "Belief in Christianity is not just intellectually defensible but also intellectually satisfying at the deepest level."
THE BIG IDEA: This book offers biblical, theological and logical support for the Christian faith while providing students with the tools they need to navigate difficult topics.
THE PROGRESSION: Each of the 15 chapters deals with a question a Christian student might ask as they wrestle with their faith; the author's response is in the form of a letter to his own college-age daughter.
"There are answers to their questions, even if they don't yet have them."
Order this book from Amazon.com »
Read an excerpt from this book »