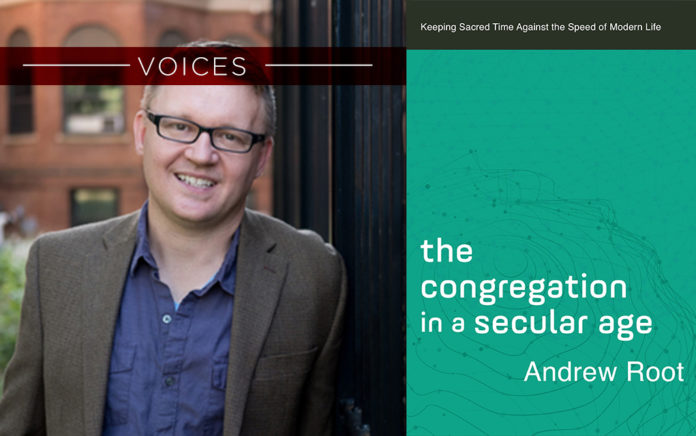 Keeping Sacred Time Against the Speed of Modern Life (Baker Academic)
The Congregation in a Secular Age: Keeping Sacred Time Against the Speed of Modern Life (Baker Academic, 2020)
WHO: Andrew Root, Carrie Olson Baalson Professor of Youth and Family Ministry at Luther Seminary.
HE SAYS: "This book seeks to be concrete, inspiring your imagination and encouraging your practical engagement in ministry."
THE BIG IDEA: This book calls congregations to reimagine what change is and how to live into this future, moving from relevance and resonance.
THE PROGRESSION:
Part 1, "Depressed Congregations," looks at the warp speed at which we live at and the impact it is having on congregations. Part 2, "Examining Congregational Despondency; Our Issue Is Time," is an exploration of how our secular age is impacting people, specifically through time.
The book concludes with "Moving From Relevance to Resonance," in which the author lays out an approach that avoids the negative traps in today's culture. .
"[This book] provides a full-blown theory of modernity in direct conversation with congregational life."
Order this book from Amazon.com »
Read an excerpt from this book »