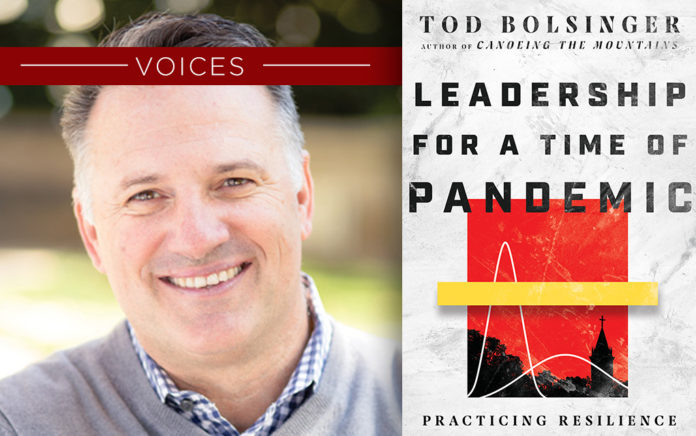 Practicing Resilience (IVP)
Leadership for a Time of Pandemic: Practicing Resilience
(IVP, 2020)
WHO: Tod Bolsinger, vice president and chief of leadership formation and associate professor of leadership formation at Fuller Theological Seminary.
HE SAYS: "It's hard to think of this pandemic as an adventure. But maybe with the right kind of attitude, approach and practices, we can become more prepared for the unknown than ever before."
THE BIG IDEA: Drawing from Canoeing the Mountains and Tempered Resilience, this brief, timely book is an ideal resource for applying key leadership insights to the current global crisis.
THE PROGRESSION:
Part 1, "The New Uncharted Territory," sets up the premise of the book and explains how content was derived from two previous titles by the author. He then examines adaptive leadership and the transformational leadership model in Part 2, "What Kind of Leadership Is Needed?"
"How Are Resilient Leaders Formed?" discusses the practices and habits that go in to a making a leader. In Part 4, "Resilience and a New World," the author encourages readers to think about the possibilities this event offers.
"So what does ministry look like in this changing world?"
Order this book from Amazon.com »
Read an excerpt from this book »