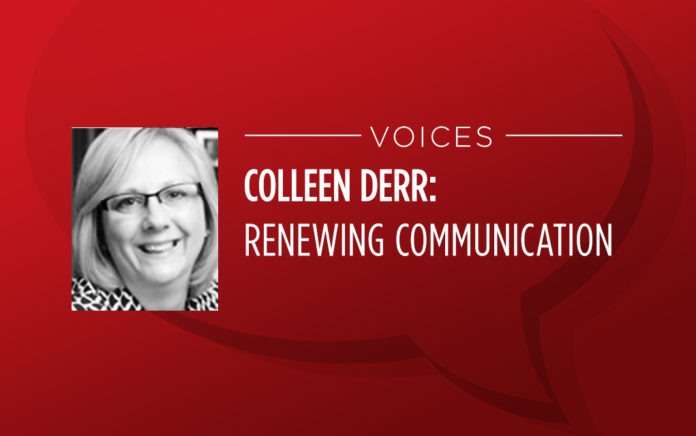 Spirit-Shaped Approaches for Children, Youth and Families (IVP)
Renewing Communication: Spirit-Shaped Approaches for Children, Youth, and Families
(IVP, 2020)
WHO: Colleen Derr, president of Wesley Seminary at Indiana Wesleyan University.
SHE SAYS: "The purpose of this book is to help you intentionally speak and live before the children, teens and adults you are called to disciple so that in every way and at every opportunity you will be teaching them everything [Christ] commanded."
THE BIG IDEA: A holistic strategy for transformational communication powered by the Spirit.
THE PROGRESSION:
Part 1, "Foundations of Transformational Communication," established the foundation of the Holy Spirit's role in communication, the importance of having authentic relationships and why we need to be personally transformed.
Part 2, "Preparation for Transformational Communication," emphasizes the need for awareness and the setting of reasonable, measurable goals. Part 3, "Engagement in Transformational Communication," explains how we can communicate the gospel in more ways than just words. The book wraps up by looking at how to measure the success of transformational communication.
"In order for communication to become transformative, we as architects and human messengers of the communication must become people of the Word who believe the Word and have experienced the Word."
Order this book from Amazon.com »
Read an excerpt from this book »