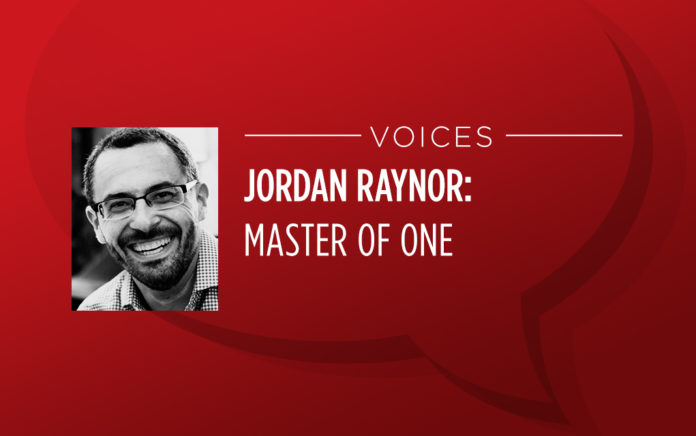 Master of One (WaterBrook)
Master of One: Find and Focus on the Work You Were Created to Do
(WaterBrook, 2020)
WHO: Jordan Raynor, executive chairman of Threshold 360.
HE SAYS: "Because the gospel frees us from the requirement to win, we gain a deep desire to master our work and proclaim the excellencies of God in the process."
THE BIG IDEA: In our busy lives, which are filled with many options, the solution isn't to do more—it is to become a master of one.
THE PROGRESSION:
In Part 1, "The Purpose of Mastery," the author builds the foundation for how we are to pursue our craft with excellence in order to honor God. Part 2, "The Path to Mastery," explains the different steps we are to take: explore, choose, eliminate and master. Part 3, "The Promise of Mastery," demonstrates how focusing on the one thing brings glory to God.
"Let us passionately and unashamedly chase the infinite joy that comes with mastering the work we were created to do, thereby sharing the Master's happiness and feeling his pleasure."
Order this book from Amazon.com »
Read an excerpt from this book »