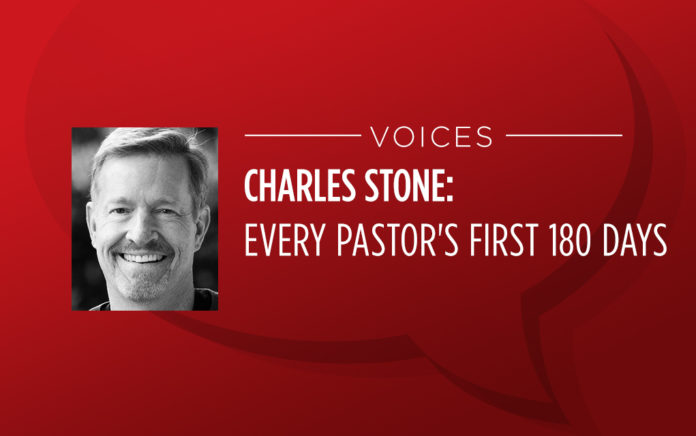 Every Pastor's First 180 Days
Every Pastor's First 180 Days: How to Start and Stay Strong in a New Church Job
(Equip Press, 2019)
WHO: Charles Stone, who has been a pastor for 40 years in large and small churches.
HE SAYS: "Onboarding is an intentional, multi-month process of assimilation, alignment and acquiring new tools that a pastor must prioritize as he or she enters a new ministry role."
THE BIG IDEA: This guidebook for new and seasoned pastors provides proven steps to successfully navigate their first 180 days.
THE PROGRESSION:
This guide breaks down its main advice into two acronyms. PALM stands for prioritize self and family care, avidly over-communicate, listen and learn, and manage change wisely. SADDLE stands for start early, avoid common pitfalls, define reality, develop a game plan, lead your team and establish trust.
"I want to help pastors and ministry leaders coming to a new church (or even beginning a new phase of ministry in their existing church) thrive even in the midst of ministry stress and challenges."
Order this book from Amazon.com »
Read an excerpt from this book »