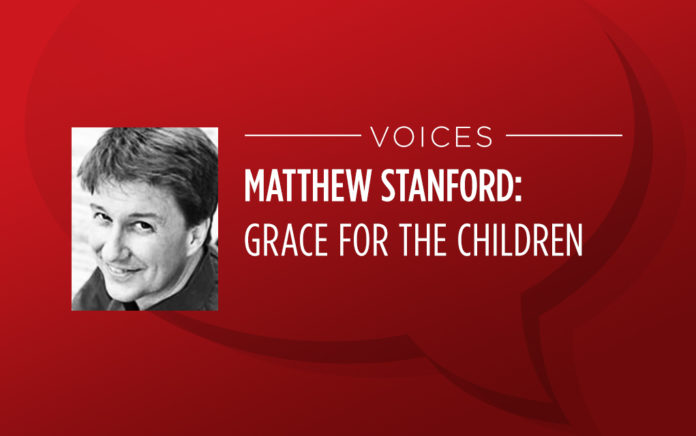 Grace for the Children
Grace for the Children: Finding Hope in the Midst of Child and Adolescent Mental Illness
(IVP, 2019)
WHO: Matthew S. Stanford, CEO of the Hope and Healing Center and Institute in Houston, Texas, and adjunct professor of psychiatry at Baylor College of Medicine and the Houston Methodist Hospital Institute for Academic Medicine.
HE SAYS: "My own research in Christians with mental illness demonstrates that 30 to 40% of them have had a negative interaction (such as a pastor tell them there is no such thing as mental illness) when they seek counseling or assistance from the church in relation to their disorder."
THE BIG IDEA: This book educates Christians about a range of common mental health disorders so that the church may offer young people hope, a holistic view of human nature, and accessible care and support.
THE PROGRESSION:
This practical and accessible overview of child and adolescent mental illness covers a wide variety of disorders based on DSM-5 diagnoses, including autism spectrum disorder, depression, bipolar disorder, post-traumatic stress disorder, anxiety, eating disorders and more.
"Viewed through the eyes of faith, the fact that those struggling with mental-health problems and their families are seeking assistance from the church first is a divine opportunity God is sending those broken by mental illness to us so they might receive hope and healing."
Order this book from Amazon.com »
Read an excerpt from this book »
A CONVERSATION WITH MATTHEW S. STANFORD
Why do so many people with mental disorders, including children, not get treatment?
For those struggling with a mental disorder, obtaining proper care is hindered by a wide range of barriers—too few mental health care professionals, a shortage of psychiatric facilities, no transportation, limited financial resources, etc. This inability to access proper care leaves the afflicted and their families confused, frustrated and hopeless.
What are some practical ways the church can help?
If churches would simply train their staff to be able to recognize mental illness and build relationships with mental health care providers, then clergy would become effective mental health gatekeepers and access to the system would be increased.