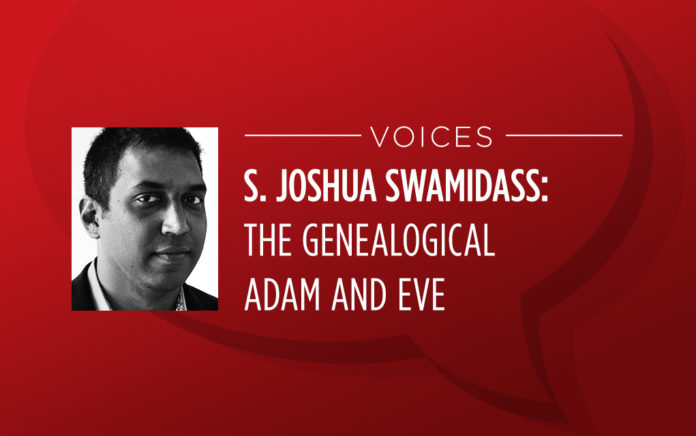 The Genealogical Adam & Eve
The Genealogical Adam & Eve: The Surprising Science of Universal Ancestry
(IVP, 2019)
WHO: S. Joshua Swamidass, associate professor of laboratory and genomic medicine at Washington University.
HE SAYS: "The question of human origins sits at one fracture in society, where divisions have grown into injuries."
THE BIG IDEA: God created everyone outside the Garden of Eden through a providentially governed process of common descent, a process legitimately described by evolutionary science.
THE PROGRESSION:
Part 1, "Fracture," proposes that the question of Adam and Eve in evolutionary science calls out courage, curiosity and empathy. In Part 2, "Ancestor," the author asks if scientific evidence rules out a recent Adam and Eve, ancestors of us all, de novo in the Middle East. Part 3, "Human," looks at the question of what it means to be human and the mystery of the people outside of the Garden.
Part 4, "Mystery," suggests we consider together the ancient mystery of the people outside the Garden of Eden. Part 5, "Crossroad," suggests we make space for one another in tolerance, humility and patience.
"Origins is timeless, a living part of our inheritance, continually inviting us into questions of the human condition."
Order this book from Amazon.com »
Read an excerpt from this book »