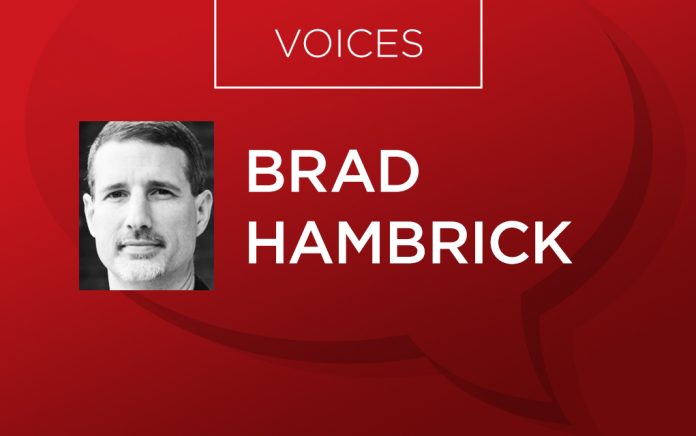 A Handbook
Becoming a Church That Cares Well for the Abused
(B&H, 2019)
WHO: Brad Hambrick, who serves as this book's managing editor, is the pastor of counseling at The Summit Church.
HE SAYS: "If abuse is never mentioned, then 'I must be the only one' is the belief of abuse victims in your church."
THE BIG IDEA: In conjunction with resources and videos at ChurchCares.com, this handbook brings together top experts from various fields to help pastors and ministry leaders understand and implement the best practices for handling a variety of abuse scenarios in churches, schools, or ministries. Book contributors are Rachael Denhollander, Mika Edmondson, Samantha Kilpatrick, Diane Langberg, Chris Moles, Andrea Munford, Karla Siu, Darby Strickland, and Leslie Vernick.
THE PROGRESSION:
The content is divided into two parts. First is "Key Concepts for Pastors and Ministry Leaders," which is comprised of four lessons. Second is "Key Concepts From Pastors and Ministry Leaders," which has eight lessons.
"We want this resource to cultivate awareness that God loves the oppressed and wants to protect them through the church-at-large."
Order this book from Amazon.com »
Read an excerpt from this book »
A CONVERSATION WITH BRAD HAMBRICK
Why is this such a needed resource for churches right now?
There are countless abused people in our churches. Some were abused by church leaders, others were abused by church members in their homes, and still others who were abused by someone not associated with the church. The dominant research would tell us that 20% of any congregation (one in four women and one in six men) have experienced sexual abuse. That is just one form of abuse.
If as pastors we are going to be faithful shepherds, we cannot remain uninformed and unskilled in how to care for those who have been abused. We cannot wait until we learn of abuse to try to get informed. We must equip ourselves now. As we become informed, I believe it will help us own the weight of not being equipped sooner and respond with humility and repentance towards those who have been hurt by the church's failures.
How can churches best use this resource and the accompanying video training and website?
As a ministry considers how to use this resource, I would suggest three approaches.
Study. Watch each video while following along with the handbook. As you study, focus both on the content and tone. We need to know what to do, but it is equally important to hear that content shared by people who have had hundreds of these conversations. In ministry moments we want to represent Christ accurately in tone and content.
Share. Ministry leaders are encouraged to share particular videos with key lay leaders in their church. This is to ensure that all the key leaders in your church—paid staff and volunteers—know how to respond when someone discloses their experience of abuse.
Listen. Finally, and this may be most impactful, invite a survivor of abuse to study the curriculum and share with you what stood out most to them. Hearing how these principles would have made a difference in their life will cement them in your memory and convictions. Getting to share their story with a pastor.