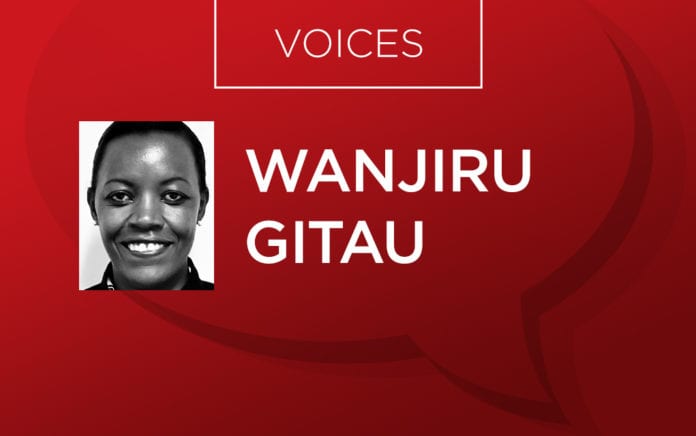 Millennials and Social Change in African Perspective
Megachurch Christianity Reconsidered
(IVP, 2018)
WHO: Wanjiru Gitau, a research fellow at the Center for Religion and Civic Culture of the University of Southern California.
SHE SAYS: "Megachurches work from the ground up with the most alienated demographic to rewrite the map of reality with the gospel as the primary compass."
THE BIG IDEA: If more and more Africans are finding their way into or aspiring toward the modernizing world, megachurch Christianity will have special relevance in the church's future.
THE PROGRESSION:
Chapter 1 is about Nairobi Chapel and how it was uniquely positioned to conduct some uncommon leadership experiments. Chapter 2 explores the transitional chokepoints and shows the changes that have affected the translation of Christianity through several generations. It also looks at the transition of millennials through globalizing technology and unpredictable local socioeconomic conditions.
Chapter 3 shows how Mavuno Church reaches out to millennials while chapter 4 discusses leadership as it evolved in the Kenyan and African context.
Chapter 5 looks at Mavuno Church's impact on Kenyan millennials and an international network of churches. In Chapter 6, the author looks at Christianity's ambiguity with modernity.
"The patterns in the Mavuno Church story reflect by degrees the experience of churches that grow from nondescript grounds in megachurch movements all over the world."
Order this book from Amazon.com »
Read an excerpt from this book »
A 2019 Outreach Also Recommended Resource of the Year—Cross-Cultural/Missions Category
"Wanjiru Gitau provides an engaging analysis of the rise, growth and position of megachurches worldwide in the 21st century, centering on the role of millennials in the midst of globalization and postmodernity."
Evaluated by Robert L. Gallagher, director and professor of intercultural studies at Wheaton College Graduate School where he has taught since 1998. His publications include co-authoring Encountering the History of Missions: From the Early Church to Today and Breaking Through the Boundaries: God's Mission From the Outside In.