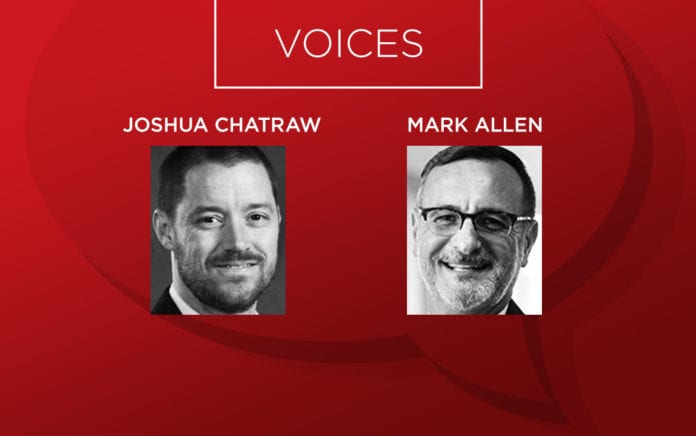 An Introduction for Christian Witness
Apologetics at the Cross
(Zondervan, 2018)
WHO: Joshua D. Chatraw, executive director of the Center for Apologetics and Cultural Engagement and associate professor of theology and apologetics at Liberty University, and Mark D. Allen, chair of biblical studies at Liberty University.
THEY SAY: "Effective apologetics today needs to be shaped by robust vision that integrates a variety of disciplines."
THE BIG IDEA: This book presents "Apologetics at the Cross," a biblical, historical, philosophical, theological and practical vision for offering an appeal for Christianity in today's contemporary context.
THE PROGRESSION:
Part 1, "The Foundation for Apologetics at the Cross," explains the biblical reasons for apologetics. Part 2, "The Theological Structure for Apologetics at the Cross," discusses contemporary methods and outlines a theological visions for apologetics.
Part 3, "The Practice of Apologetics at the Cross," explores the outworking of apologetics, including addressing the critiques often leveled at Christianity. The final chapter offers guidance on how to make a case for Christ.
"A healthy church remains central to a healthy apologetic."
Order this book from Amazon.com »
Read an excerpt from this book »
A 2019 Outreach Resource of the Year—Apologetics Category
"It's a thoughtful book, and I imagine it will be widely used as a textbook, yet it is accessible to the beginner asking how they can begin to understand apologetics and engage in the apologetic task."
Evaluated by Ed Stetzer, an Outreach magazine contributing editor who holds the Billy Graham distinguished chair of church, mission and evangelism at Wheaton College and the Wheaton Grad School, where he also directs the Billy Graham Center.