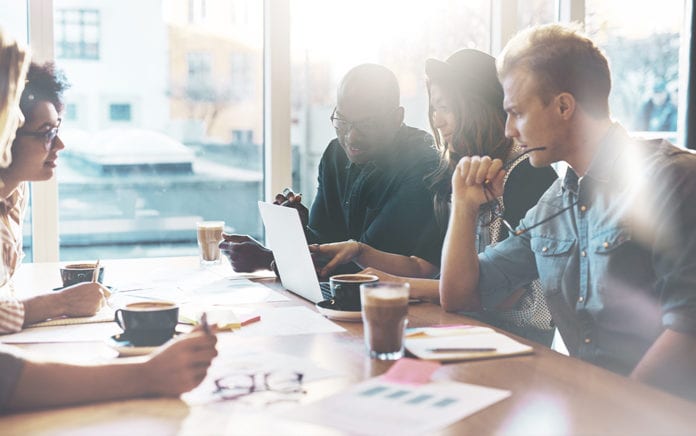 Eight in 10 Protestant pastors say the total offerings at their church this year are at or above last year's levels.
The economic recovery has reached the offering plate, according to a study from Nashville-based LifeWay Research.
Today, 8 in 10 Protestant pastors (79 percent) say the total offerings at their church this year are at or above last year's levels, including 42 percent who say this year is ahead of last year. Few pastors (15 percent) say giving is not keeping pace with last year.
Those positive giving numbers have followed the economic upturn, said Scott McConnell, executive director of LifeWay Research.
"The increases in offerings so many churches are experiencing coincide with what most economists refer to as 'full employment,' as well as increased wage growth in 2018," McConnell said.
"Inflation has allowed social security recipients—likely some of the most faithful donors in many churches—to receive cost of living increases above 2 percent for two years in a row."
Some pastors are more likely to say their offerings have increased than others. Those with churches of 100 or more attendees (49 percent) are more likely to say their 2018 offerings are ahead of 2017 compared to smaller churches (36 percent).
African-American pastors (42 percent) are most likely to say their offerings are below last year.
Half of Pentecostals (54 percent) and Baptists (50 percent) say they are collecting more than 2017, while fewer Presbyterian/Reformed (34 percent), Lutheran (33 percent) and Methodist (31 percent) pastors say the same.
Those churches who are seeing an increase may not want to bank on those continuing, said McConnell. "This could be short-lived as wage growth adjusted for inflation has been about zero in recent months."
In the meantime, however, most pastors are meeting their budget so far this year.
Seventy-seven percent of pastors say their church's 2018 offerings have been at least what they budgeted, including 29 percent who say they've exceeded their budget. About 2 in 10 (19 percent) say giving is lower than budgeted.
Used by permission of Lifeway Research. Visit LifewayResearch.com for more information.