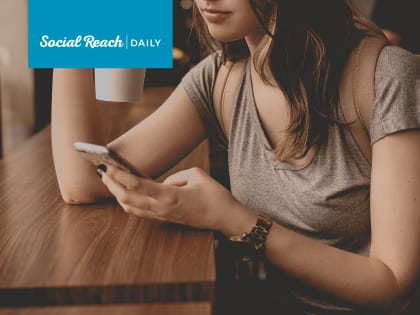 Churches are seeing an average 200 percent increase in their likes, comments and shares on Facebook after using Social Reach Daily.
Outreach Inc., this newsletter's parent company, has introduced a new way to boost your church's presence on Facebook that is easy, inexpensive and effective. Social Reach Daily is a fully automated posting tool that keeps your Facebook page current, creates ministry opportunities and produces high engagement (likes, comments and shares).
You can mix and match styles and graphics that best represent your social media ministry. Your daily post is then selected from thousands of professionally designed images in curated categories such as inspirational, women, conversation and scriptural. What's more, Social Reach Daily is also available in Spanish.
Get your church active on social media and reach new people through Social Reach Daily. You can try it free for 30 days when you use code SRD18. Visit SocialReach.Outreach.com for all the details.