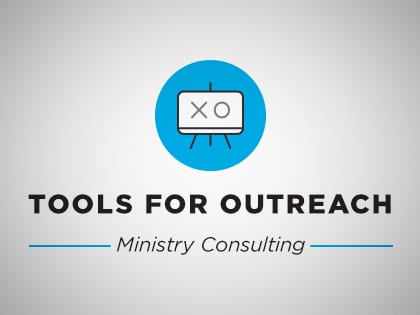 Whatever the size of your church, there is a wealth of expert consulting services to fit your needs.
"Raise your visibility before a skeptical world," says Bob Whitesel, former professor at Wesley Seminary at Indiana Wesleyan University and founder of ChurchHealth.expert. "Where do you need 'breakthrough' clarity?" asks Auxano, a consulting film that specializes in helping churches frame a compelling vision. Are you equipped with the right tools, insight and knowledge to take your church to the next level? Whatever the size of your church, there is a wealth of expert consulting services to fit your needs―from breaking stubborn attendance barriers to staffing your church effectively.
The A Group: Consults with churches, ministries and organizations on their marketing, communication and technology needs. AGroup.com
Auxano: Provides a "vision-framing process" to help churches develop actionable plans for articulating, planning and integrating vision into their culture. Additional consulting is available for resourcing, leadership, execution, communication and discipleship. Auxano.com
ChurchHealth.expert: Helps you pursue church health and growth through six customizable consultations, including one- and two-year tracks. ChurchHealth.expert
Leaders.Church: A church consulting ministry designed to help churches grow, with consultants providing resources and coaching to help pastors take their church to a new level. Leaders.Church
McIntosh Church Growth Network: A wide range of professional consulting services for churches with specialties in church analysis, strategic planning, staffing, breaking size barriers, coaching of church planters and generational change issues. ChurchGrowthNetwork.com
MissionLab: Plans custom mission trips for church groups of all sizes and ages to New Orleans. MissionLab.com
MultiSite Solutions: Helps churches develop and implement customized multisite strategies. Consulting and coaching for church mergers and multisite ministry. MultiSiteSolutions.com
Slingshot Group: Partners with churches to find key staff members. Services include coaching using the IMPROVleadership model. SlingshotGroup.org
The Unstuck Group: Helps churches grow their impact and focus their vision, strategy and action. Consulting and coaching services include assessment, training and communications strategy. TheUnstuckGroup.com
Vanderbloemen Search Group: An executive search firm for churches and ministries helping churches find key staff. Also provides staff consulting, succession planning and compensation analysis. Vanderbloemen.com
More Tools for Outreach:
APPS AND SOFTWARE
ARCHITECTURE AND BUILDING
CONFERENCES AND EVENTS
FINANCIAL SERVICES
RESOURCES FROM OUTREACH INC.