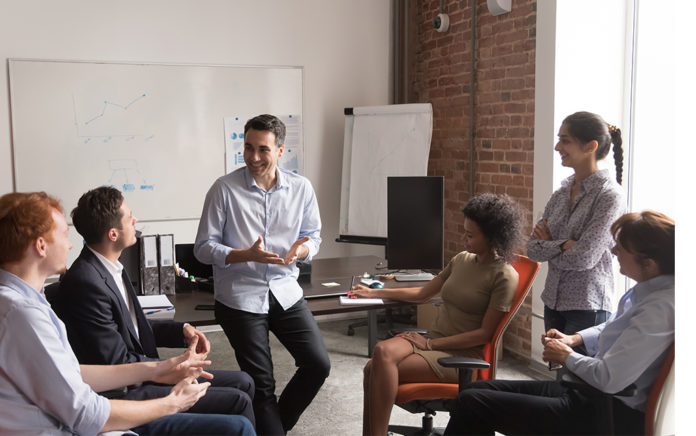 Leaning into a new ministry season
I love it when the seasons change. It is a fresh start to reevaluate where I have been and where I want to go in the future. This year is beginning to be a year of unfolding seasons that reminds me of how we all should lean into new ministry seasons. Instead of fearing change, find faith in the stability that God is still leading your ministry, and all you have to do in return is obey and follow.
ADAPT TO THE NEW REALITY
The challenges that you face in the new season of ministry are not a surprise to God. Long before you would enter a season of stretching., God was already there waiting for you. He has equipped you with the needed tool and the people to help you accomplish the task he has for your ministry. Instead of fearing the future, embrace it by adapting to the new reality and allowing your trust in God to lead you through the new process. I understand, change is hard, but it is in the change that God prepares you for the future that he has destined for your ministry and life. By adapting to the new reality with a positive, forward-looking outlook, you position yourself for God's goodness, and you open yourself up to the lessons that he has for you. Do not be discouraged in facing the daunting task ahead of you, but adapt and remain flexible to the challenge ahead, and you will come out the better for it.
ADDRESS WHAT NEEDS TO BE FIXED
What is the thing in your ministry not making you happy? Only you can answer what troublesome area in your ministry that is holding you back. Self-evaluation is a primary component of leading yourself to a better outlook on the situation you are facing. Is there a person or program that keeps getting more of your attention, and you have failed to address it vigorously? Is there a pattern in your ministry that you keep falling into that is broken? Is there a need to be addressed once and for all? Managing what needs to be addressed is like throwing off the shackles of the enemy's hold to step into what you desire and for what God has for you. Sometimes it is fear of the unknown, the lack of motivation or the strongholds of past hurts, but as you enter a new season, you have the opportunity to address what needs fixing and save yourself struggles in the future.
ATTEND TO THE NEEDS OF MEMBERS, BUT ALSO OF GUESTS
On Sunday mornings, I love standing in the foyer to greet as many people as I can. Some Sundays I have people who try to dominate my time, thus taking away opportunities to connect with others. In these situations, I ask the person to call or text me, and we can keep the conversation going, as I gently remind them that I need to visit with others. Leader, you have faced the same situation yourself if you think about it. A guest comes in, you can see them, but you cannot get to them because a board member wants to complain about something. As you enter this new season, set up guardrails in your mind that you can stick too, and nudge those along who try to dominate your time so that you can speak to as many as you can on Sunday morning. Sunday morning worship is the one time that, as a leader, you can address members and guests alike in a fashion that provides hope and a challenge to their soul, so stay open to focusing all members/guests, and not just a few.
ACTIVATE THE PROMISES GOD HAS PUT IN YOUR HEART
Long before the period of struggle, God has placed deep within your heart a promise for your ministry and life. Reflect on that promise. Write down that promise and remind yourself daily that the struggles you may face should not distract you from the promises that have been placed deep within you. As you enter a new season, you have an opportunity to forget what pained you and accept the promises that God has for you, but you have to do your part by activating the promises. Activating promises is speaking, reading, and living out what has been placed inside of you. If you do not believe in the promises inside of you, then why should others believe? Activation is more than just saying, "OK, God." It is living the dream that God has inside of you on the outside—surrendering your will for his will by enabling him to use you in a particular way to impact others with birth in the new season, an opportunity for a better way forward.
Adapt, address, attend and activate are four simple but powerful words that can change the trajectory of your ministry as you enter a new season if you are willing to allow God to use you. I challenge you to do your part as you press into the future that he has created for you, and I promise there is a better season just around the corner, do not give in or upon the promises he has placed inside of you.