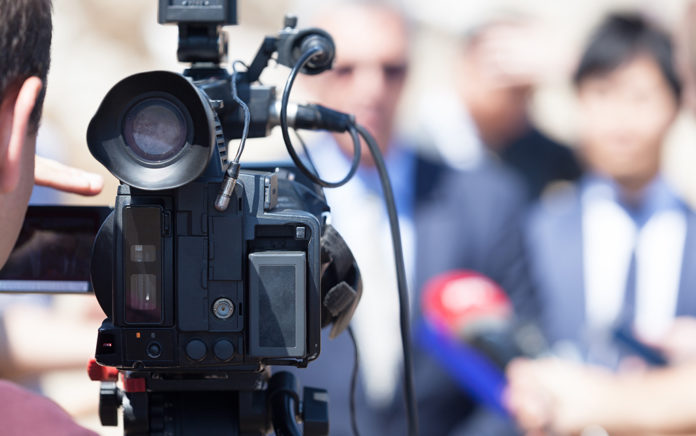 The bilingual virtual national town hall addressed concerns and provided guidance on the coronavirus outbreak.
The National Hispanic Christian Leadership Conference (NHCLC) hosted a bilingual, virtual national town hall on March 18 to address concerns and provide guidance to their network of 45,000 churches on how to best respond to the coronavirus outbreak.
Samuel Rodriguez, president of NHCLC, moderated the meeting. He was joined by Tony Suarez, NHCLC executive vice president; Tim Clinton, president of the American Association of Christian Counselors; and Johnnie Moore, president of the Congress of Christian Leaders. Both Clinton and Moore have helped the Trump administration coordinate the faith community's engagement with the federal coronavirus response.
"These are difficult times indeed," Rodriguez acknowledged. "I am prayerfully hopeful, and I actually believe it's not a coincidence that this generation in the church is alive for such a time as this during the course of this pandemic. This very well may be a pivotal time for the church."
Moore, who emphasized the need to pray for America, challenged pastors to see this as an opportunity for the church to shine. He also said that churches play a key role in helping prevent the spread of the virus, as they can check on people's well-being faster than government agencies or health institutions.
"This is not something that can be handled by the government alone. That's why the church needs to step up," Moore said. "This is the time for churches to check on every single person in their congregation, but not by visiting them. Give them a voice or video call. We must protect the elderly while ensuring that no one feels alone and everyone has the information they need."
Churches and faith leaders interested in learning how they can prepare their congregations to effectively respond to the coronavirus can access the CDC's resources for community and faith-based organizations.
"People tend to get way caught up in what's happening. We got to ratchet this down a little," Clinton said. "Yes, there is important information coming out, and we got to have that, but it's often fear-based information. We have got to get good news. We have got to get encouragement. We have got to get positive programming. We have got to get positive messaging into the lives of people."
As churches are forced to move their services online due to government restrictions on public gatherings, Rodriguez and Moore encouraged pastors to embrace social media to stay in touch with their congregations.
The NHCLC will offer technical support free of charge to pastors who may need help setting up virtual church services.
The recording of this town hall is available on NHCLC's Facebook page. The meeting was also recorded in Spanish for Spanish-speaking congregations.