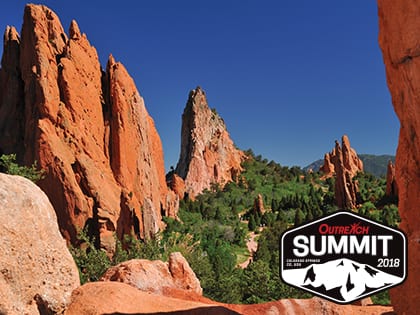 Join us in Colorado Springs Oct. 3–5, 2018 at the Colorado Springs Marriott.
Join pastors from 2018's fastest-growing churches in America, Oct. 3–5, 2018, in Colorado Springs, Colorado, for an intimate conference focused on inspiration, insights and practical ways for your church to achieve healthy growth.
At the 2018 Outreach Summit, each session focuses on sharing information that has proven effective by churches of every size. The small size of this conference, combined with informative panels, meals around tables with other pastors and networking time, will leave you refreshed and encouraged.
Other highlights include panels on small church outreach, digital outreach, community-wide outreach and ethnic outreach plus interactive time when you can ask questions. Grab your spot for this unique blend of vision and ready-to-implement ideas.
Visit OutreachSummit.org for all the details.