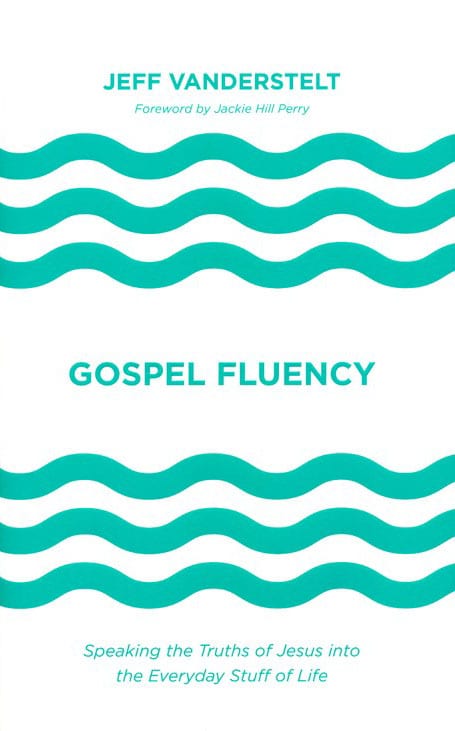 Speaking the Truths of Jesus into the Everyday Stuff of Life
Gospel Fluency
Speaking the Truths of Jesus into the Everyday Stuff of Life
(Crossway, 2017)
WHO: Jeff Vanderstelt, lead teaching pastor at Doxa Church and the visionary leader of both SaturateTheWorld.com and the Soma Family of Churches.
HE SAYS: "You become fluent through immersion in a gospel-speaking community and through ongoing practice. You have to know it, regularly hear it, and practice proclaiming it."
THE BIG IDEA: Becoming fluent in the gospel is like becoming fluent in a foreign language: You need to know the basics, have some training, practice it repeatedly and immerse yourself in it. You will naturally incorporate it into your daily life.
THE PROGRESSION:
Part 1, Introduces readers to what gospel fluency means, explaining that we all wrestle with unbelief at times, but our goal should be to move toward a stronger faith in Jesus and a desire to help others know him.
Part 2, "The Gospel," provides the essentials of the Christian faith.
Part 3, "The Gospel in Me," encourages readers to look inward to see if they are talking about what they love and living out the gospel in their daily lives.
Part 4, "The Gospel with Us," is an examination of the gospel in community, the fruits of our faith and ways to tell the gospel story.
Part 5, "The Gospel to Others," presents how we must listen with patience, wisdom and love as well as talking about Jesus and how we can pray, display and declare but know saving is God's job.
"You have to speak the gospel—a lot. You need to hear it. You must be immersed in it. And you need to love it. You need to love the gospel."
Order this book from Amazon.com »
Read an excerpt from this book »
A 2018 Outreach Resource of the Year—Evangelism Category
"This book is a timely reminder that Christians need to be conversant with contemporary culture as well as fluent in the gospel. Jeff Vanderstelt's book will remind you to savor the gospel and share it effectively. If you're serious about speaking the truths of Scripture in everyday life, this book will help you do just that."
Evaluated by Ed Stetzer, an Outreach magazine contributing editor, who holds the Billy Graham distinguished chair of church, mission and evangelism at Wheaton College and the Wheaton Grad School, where he also directs the Billy Graham Center.