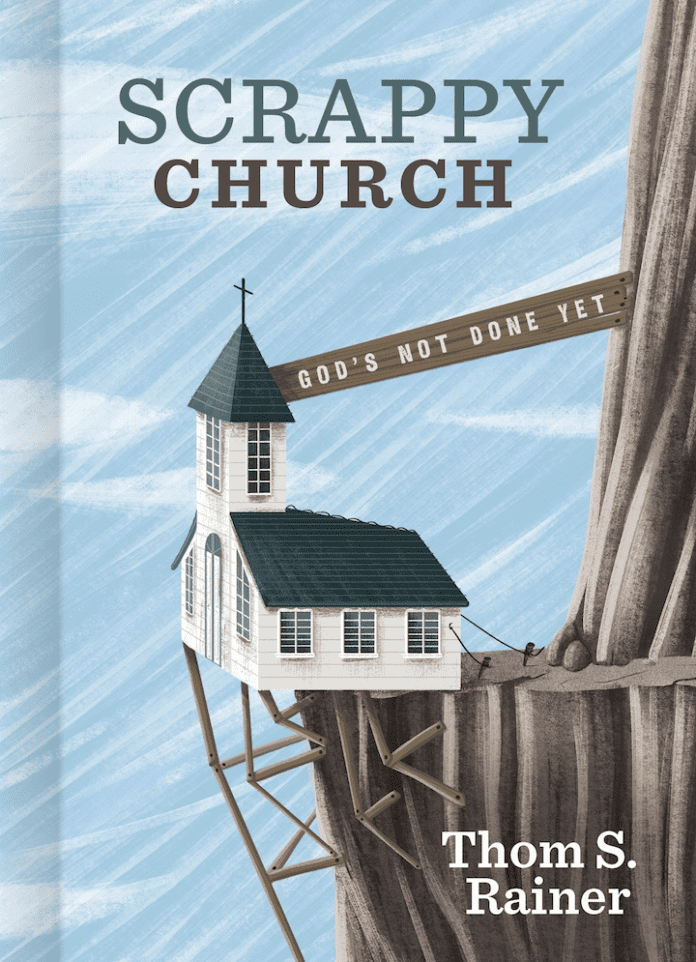 Thom Rainer: God's Not Done Yet
Scrappy Church
God's Not Done Yet
(B&H, 2018)
WHO: Thom Rainer, president and CEO of LifeWay Christian Resources.
HE SAYS: "It is time for scrappy churches to rise up and become a mighty movement in this land for this season."
THE BIG IDEA: Many churches are doing incredibly well despite the human odds that seem to be stacked against them. Here are their characteristics and stories.
THE PROGRESSION:
In this quick read, Thom begins by introducing the concept of a "scrappy church" by laying out why we should choose to have hope for churches today. He then transitions to discussing the steps churches need to take to move forward stronger and turnaround, and describes the characteristics of a scrappy church.
He next looks at the importance of being a welcoming church that retains people—and how scrappy churches do that.
Finally, he looks at what the church of the future should be like.
"It is time to stop blaming others; the community, other churches, the denomination, and the culture. Scrappy churches know God is greater than any obstacles or circumstances they would ever encounter."
Order this book from Amazon.com »
Read an excerpt from this book »