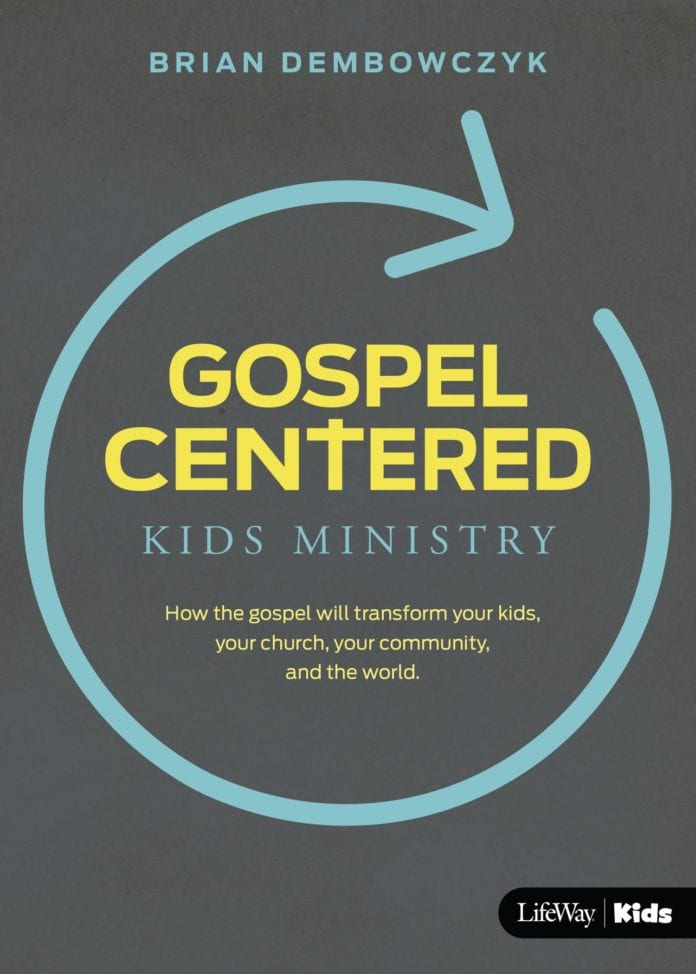 Brian Dembowczyk: How the Gospel Will Transform Your Kids, Your Church, Your Community, and the World
Gospel Centered Kids Ministry
How the Gospel Will Transform Your Kids, Your Church, Your Community, and the World
(B&H, 2018)
WHO: Brian Dembowczyk, managing editor of The Gospel Project.
HE SAYS: "The gospel is no longer being seen as merely a five-minute explanation of how to become a Christian; it is being taught as the sustaining foundation for what a relationships with Jesus looks like."
THE BIG IDEA: "The story of Jesus interacting with the Emmaus disciples provides an outline for what a gospel-centered kids ministry looks like."
THE PROGRESSION:
Part 1, "When the Gospel Is in the Margins," looks at current statistics that show young adults are rapidly leaving the church. Part 2, "Gospel-Centered Teaching," advocates the hope and importance of the gospel in our lives.
Part 3, "Gospel-Centered Transformation," explores the beauty in the gospel message while Part 4, "Gospel-Centered Mission," asks if kids are the church of tomorrow.
The book concludes with "Gospel-Centered Leaders," which outlines what a kids ministry leader should look like, and "Gospel-Centered Parents," which reinforces the idea that gospel teaching begins in the home.
"Will we cling to methods, structures, and visions that have proven to be lacking? Or will we do whatever it takes to proclaim the gospel and give our kids Jesus?"
Order this book from Amazon.com »
Read an excerpt from this book »