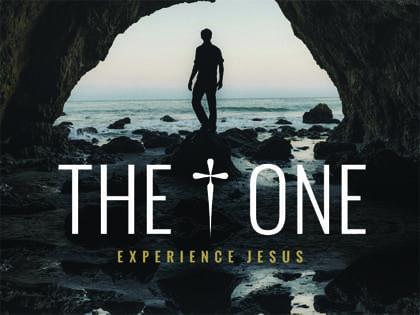 Carlos Darby: Experience Jesus
Resource of the Year: Inspirational
The One: Experience Jesus
By Carlos Darby (Thomas Nelson)
Everything about this book—look, feel, content and purpose—screams beauty, excellence and intentionality. Throughout this creative intersection of writing, photography and reflection, readers will find Jesus wonderfully revealed and expressed. Darby succeeds at his goal of "making the Scriptures and the themes found in the Bible more approachable and less intimidating."
At once contemplative and compelling, it's not so much a work to read as it is a work to ponder and savor in reflection. An addendum to the introduction entitled, "The Rise & Fall" presents an amazingly concise and visually engaging explanation of the gospel. With this in mind, the book is not only devotional in nature but should be considered an evangelistic tool, as well.
Also Recommended:
The Boy Born Dead: A Story of Friendship, Courage, and Triumph
By David Ring with John Driver and David Wideman (Baker)
This is an inspiring true story of overcoming obstacles (when life's not fair) in order to experience the fullness of one's purpose, faith and journey in Christ.
EVALUATED BY MARK AND LINDA DEYMAZ. Mark is the founding pastor and directional leader of the Mosaic Church of Central Arkansas and president of Mosaix Global Network.
Linda is a wife, mother and author of two books, including Mommy, Please Don't Cry (Multnomah Books, 1994). Through Linda DeYmaz Interiors, she provides custom design services to individual and corporate clients.
« Devotional                                                                                            Children »