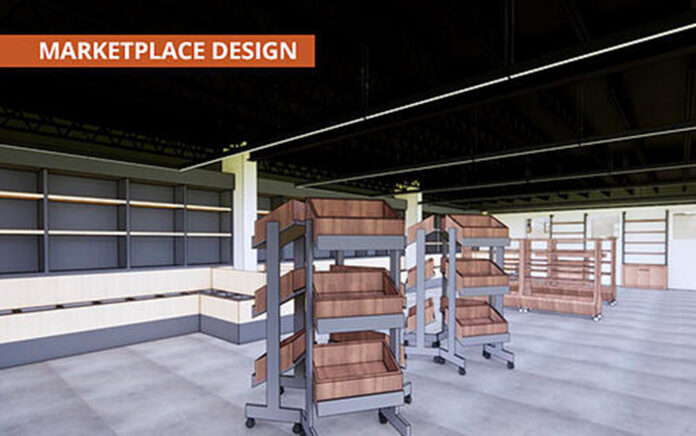 Make Everyone Feel Welcome
Shepherd's Heart Care Center, located in Chapelstreet Church's South Street campus in Geneva, Illinois, serves 1,400 people in the Tri-City area. When this ministry began in 1999, it was a simple food pantry closet with pre-packed bags, where families in need could get a helping hand, but the small, tucked away space wasn't sufficient to allow the team to actually build relationship with the people they served. Years later, a new, larger location offered more visibility, and the ministry grew to serve more families. But it wasn't long before they were again busting at the seams, so they decided to expand again, but they didn't want to limit their help to food only.
Shepherd's Heart new care center serves the community by not only offering food, but also help for those who are in financial crisis through a job search ministry, budgeting assistance and legal services. They also offer help for those who need simple home repairs, as well as assistance for those who are struggling with addiction.
Aspen Group partnered with Shepherd's Heart on an addition and renovation, aligning our goal for the project with Shepherd's Heart's goal of providing a dignified space for anyone who enters, and helping them support and build relationship with the people in their community. We wanted the space to feel warm and inviting and have a welcoming, "family room" atmosphere.
Some highlights from the project include:
• A new dedicated entrance and vestibule addition with roof overhang
• A bright, welcoming entrance, with clear signage
• A spacious lobby with a variety of seating for individuals and families
• Fully stocked marketplace food pantry with built in accessible storage
This unique renovation also includes larger meeting areas, administrative spaces, storage, and a distribution center.
This article was first published on AspenGroup.com. Used by permission.