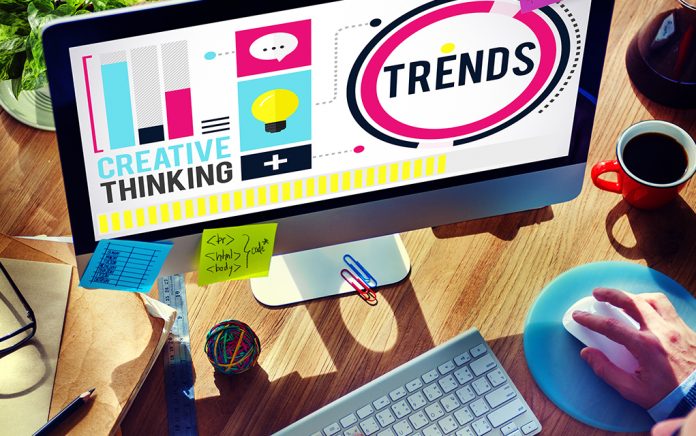 Keep these trends in mind for your next building project.
A trend is more than something that will simply be forgotten. Trends are building blocks for progress. They give direction and work to represent a generation. Many people confuse trends with fads, thinking that they are one and the same. However, trends have a lasting impact, whereas fads are often dead and gone before everyone can even participate in the initial craze.
At VanmanAB, we meld together our own unique design elements with that of the latest trends on the block, resulting in a one of a kind brand that reshapes and redefines the way we look at architecture and design.
So now let's hop into the five top architecture and design trends of 2019.
1. Blending In
Who knew that the way to stand out in 2019 was by blending in? Following the commonly cliché "less is more," mirrored surfaces and reflective materials have gradually made their way into the mainstream as of late. When we think of a building, we often picture a structure that contrasts with the form and essence of its natural surroundings; i.e., we can tell what is manmade and what is not. However, by blurring the lines between indoors and outdoors, manmade and natural begin to blend together, resulting in an aesthetic that not only reshapes our perspective on architecture and design but also leaves a lasting impression on all of those who are looking closely.
2. Flexibility
Staying put in one location for a considerable amount of time means that every corner of your space should be utilized to its fullest potential. With that, flexible furnishings and installations that serve multiple purposes are starting to find more use in modern spaces. Some common examples of this today include walls that act as whiteboards, chairs that act as tables, moveable room dividers, etc. The possibilities are endless.
3. Sustainability
With the growing need to preserve our environment, many have opted for sustainable building models. From solar panels to passive design elements to organic building materials, new methods of conservation have been finding their way into the living and working spaces all around us.
4. Brick
It's about time brick has become the "talk" once again. As one of the oldest building materials, it's finally nice to see it being implemented in a fresh, modern sense. Having so many feasible and aesthetically pleasing applications, brick will certainly be utilized in all sorts of building projects this year. Keep an eye out for inspiration on your next project.
5. Idiosyncrasy
Making your space your own in this day and age is paramount when it comes to gaining and retaining new customers. Integrating your own unique persona into the very walls that house your environment helps give your atmosphere an approachable and human aesthetic. The truth of the matter is that people crave authenticity. Let your building show it.