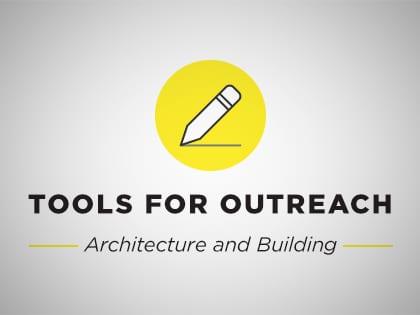 These groups will provide what you need to most effectively tell your story and communicate the gospel in your context.
What is the identity of your church? In recent years, churches have been calling on more than just construction experts to aid in the development of new facilities and campuses. From traditional construction to audiovisual and facility needs, to the development of a multiuse church campus that serves as a beacon in the community, the following groups may provide what you need to most effectively tell your story and communicate the gospel in your context.
Aspen Group: A Midwest-based church construction company seeking to deliver solutions that draw people, enhance ministry and minimize planning and construction risk. AspenGroup.com
The Beck Group: A design/build firm based in Dallas, Texas, serving many large churches, including South Korea's 45,000-attendee SaRang Church. BeckGroup.com
Churches By Daniels Inc.: Has been building churches since 1980, serving pastors and commercial developers across the country, offering and coordinating services for every phase of the building process including designing, financing, building within budget, scheduling and construction. ChurchesByDaniels.com
Goff Companies: A national church planning, church construction and church real estate company headquartered in Dallas, Texas, serving the religious market and removing as many "pitfalls" as possible during the planning and building process. GoffCompanies.com
HH Architects: Helps church leaders understand the art and science of building churches and provides services including strategic positioning, master planning, architecture, interior design and graphics. HHArchitects.com
LIVE Design Group: An architecture and interior design firm that specializes in worship, theatre and academic facilities. They design projects live, with their clients providing real-time input. LiveDesignGroup.com
LS3P: An architecture and strategic visioning firm providing services nationwide. With 400 successful church projects completed in their portfolio, LS3P works with churches in a collaborative design process. LS3P.com
National Association of Church Design Builders: An established, board-certified association of firms focusing on the ministry needs and styles of the churches they serve; assisting local churches as they evaluate buying, building, expanding, remodeling and upgrading their facilities. NACDB.com
PlainJoe Studios: Helps churches tell their story through state-of-the-art environmental designs, website development, branding strategies and more. Clients include Central Church in Las Vegas and Elevation Church in North Carolina. PlainJoe.net
Portable Church Industries: Serves mobile churches—from church plants to multisite campuses—by offering customized solutions including portable environments, signage, worship experience and technology. PortableChurch.com
Regal Theatre Church: Provides movie theater space for churches to meet and grow, and offers tools and support to cultivate a community of church leaders. RegalTheatreChurch.com
Service Realty: Serves churches, schools and religious organizations in the planning, financing, acquisition, marketing and development of real estate. ChurchRealty.com
SPACE (Specialized Planning and Architecture for Church Environments): An architectural partnership providing integrity-filled, ministry-minded, design-intensive architecture and value engineering for churches across the country. SpaceDesign.church
Sprung Structures: Offers fast, versatile building alternatives for churches and organizations that require an expedient, more affordable method of construction. Sprung.com
Vanman Architects and Builders: An architecture & construction firm specializing in religious, financial, educational and commercial facilities since 1957. VanmanAB.com
Visioneering Studios: A nationally licensed real estate, architecture and construction company with multidisciplinary offices throughout the U.S. Has partnered with many of the fastest-growing ministries in the world. VisioneeringStudios.com
More Tools for Outreach:
APPS AND SOFTWARE
CONFERENCES AND EVENTS
FINANCIAL SERVICES
MINISTRY CONSULTING
RESOURCES FROM OUTREACH INC.