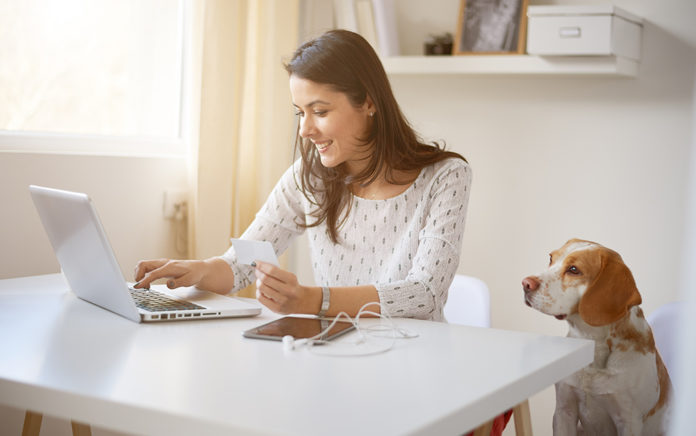 A guide to resources to help churches navigate the pandemic.
When the coronavirus pandemic hit, churches of all sizes had to quickly turn to online resources to continue their ministry. Outreach magazine has compiled this guide to help equip your church with the resources you may needed in this new environment.
ONLINE CHURCH STREAMING
Many churches have questions on how to livestream their services. The following companies not only have streaming platforms, but many also offer their services for free.
• FreeOnlineChurch.com from Outreach, Inc., the parent company of Outreach magazine, has developed a free streaming platform leveraging Facebook Live for churches of any size. FreeOnlineChurch.com
• Church Online Platform from Life.Church removes the barrier of technology so churches can reach people for Christ through online ministry. ChurchOnlinePlatform.com
• Gateway Publishing has launched the Digital Church Survival Guide to help churches navigate various digital options for services and worship programming, including important information on copyright compliance. GatewayPublishing.com/blogs/articles/digital-church-survival-guide
• Resi helps organizations serve people through streaming. Resi.io/web-streaming
• StreamSpot automates the streaming process, including recording, broadcasting and delivering content. Streamspot.com/church-streaming
• ChurchStreaming.TV has a three-step process for livestreaming: capture, connect and broadcast. They are offering 90 days free during the pandemic. ChurchStreaming.tv
• OBS Studio has free and open source software for video recording and livestreaming. OBSProject.com
• Blackbaud has built technology to support virtual small group gatherings at no additional cost through Blackbaud Church Management or its native app, MobileMission. Hello.Blackbaud.com/Blackbaud-Church-Management.html
• SermonCast allows for archived footage and social media integration. SermonCast.com
• Back to the Bible has developed an app to help churches integrate their existing websites with livestreaming and more. BttB.App
ONLINE GIVING
These organizations make the addition of online giving easy.
• Generosity by LifeWay giving platform does not require technical experience to use. LifeWayGenerosity.com/coronavirus
• PushPay provides a complete, robust online giving dashboard, including group management and process queues. Pushpay.com
• easyTithe makes mobile giving simple with their app for iOS or Android. EasyTithe.com
• Tithe.ly helps churches increase giving and engagement. Get.Tithe.ly
• SecureGive helps churches grow their giving to further their missions. SecureGive.com
• Blackbaud has set up a dedicated web page to walk churches through online giving. Faith.Blackbaud.com/coronavirus
• TouchPoint is a cloud-based church management system that includes online giving and is designed for midsize to large churches. TouchPointSoftware.com
• mobileAxept lets users set up recurring payments and edit settings right from a text. MobileAxept.com
MINISTRY TOOLS
From discipleship materials to Bible studies to church management dashboards, these ministry tools can help make leading a church during the pandemic easier.
• Outreach Inc., the parent company of Outreach magazine, offers a suite of resources to connect churches with their neighbors, including doorhangers, banners, yard signs and more. Outreach.com
• Barna's free toolkit equips leaders to take the pulse of what is happening in the church today. ChurchPulseWeekly.com
• Alpha USA can help churches offer Alpha courses online. AlphaUSA.org/alpha-online
• Life.Church has an open network of sermons, graphics, kids' lessons, worship songs and videos. Open.Life.Church
• The Institute for Bible Reading, in conjunction with Tyndale House, has developed Immerse Online, tools for churches and individuals to start a virtual Bible book club using the Immerse format. InstituteForBibleReading.org/corona
• LifeWayDigital has virtual resources to train volunteers, study the Bible and hold small groups. LifeWayDigital.com
• CoronavirusAndTheChurch.com helps ministry leaders respond to the effects of the pandemic in their congregations and communities. CoronavirusAndTheChurch.com
• B&H Publishing is offering several books at discounted rates for churches to buy in bulk and read together. BHPublishingGroup.com/covid-19/
• Faithlife is providing free and low-cost online resources for the next 60 days, including homeschooling tools, a full theological library and family-friendly entertainment. Faithlife.com/coronavirus
• The Luis Palau Association has created an evangelistic site with social tools, links to full messages in English and in Spanish, and follow-up materials. EasterHope.com
• SermonCentral offers free sermon helps to pastors and ministry leaders.  SermonCentral.com
• Crown Financial Ministries is offering a free guide to budgeting during times of financial crisis. Crown.org/coronavirus/
ENCOURAGEMENT RESOURCES
During this uncertain time, several companies are offering free videos, ebooks and more.
• Moody Publishers has launched the "Rethink Rhythms, Find Joy" campaign to offer practical encouragement. A key resource is curated daily videos newly created by Moody authors. MoodyPublishers.com/Help
• ChristianAudio is offering several free audio books centered on peace and comfort. Blog.ChristianAudio.com/find-peace-and-comfort-in-these-audiobooks/
• InterVarsity Press' Together at Home webpage brings together articles, podcast interviews, books, free webinars, study guides and excerpts, and other resources to build community, foster spiritual growth and alleviate fears and anxiety. IVPress.com/pages/content/together-at-home
• Crossway, in conjunction with Desiring God, has released the ebook and audiobook version of The Coronavirus and Christ by John Piper for free. Crossway.org/articles/coronavirus-and-christ-by-john-piper/
KIDS' AND YOUTH MINISTRY
To help churches transition to conducting their children's ministry online, many organizations have developed downloadable curriculum, videos and other resources. Visit the following webpages for more information on these aids.
• Orange has developed weekly video presentations, Spanish home resources and more. OrangeKidMin.com/coronavirus
• Dare2Share offers a free small group curriculum along with weekly video lessons from Greg Stier. Connect.Dare2Share.org/cant-quarantine-the-gospel-curriculum
• D6 has created free downloadable discipleship materials. D6Family.com/d6-provides-free-at-home-discipleship-materials-during-the-coronavirus/
• Minno Kids invites children to enjoy worship songs and Bible stories online. GoMinno.com/lp/church-at-home
• Sermons4Kids helps those who are in children's ministry or who may work with children in Christian schools or organizations with sermons in English and in Spanish. Sermons4Kids.com
• Awana has created free discipleship materials for use at home. Awana.org/2020/03/26/resilient-families-discipleship-resources
• Hillsong Kids is offering a 14-day free trial to their children's ministry curriculum. Kids.HillsongStore.com
• Kidology has developed a free online church service for children. Kidology.org/kidschurchonline
• Ministry Spark provides a free lesson, parent handout, infographic and student page for download. MinistrySpark.com/god-takes-worries-covid-19
• Ministry-To-Children has compiled ideas for doing children's ministry when church is closed. Ministry-To-Children.com
• New Growth Press has put curriculum, videos and coloring books online to download. NewGrowthPress.com/covid19-resources
• Gateway Kids Worship is offering a free bundle of songs and dance videos from Ultimate Church Resource. WorshipHouseKids.com/kids-worship-song-tracks/92968/free-3-pack-bundle
Keep up to date on the Coronavirus by reviewing the Center for Disease Control's guidance for businesses and employers at CDC.gov/coronavirus/2019-ncov.