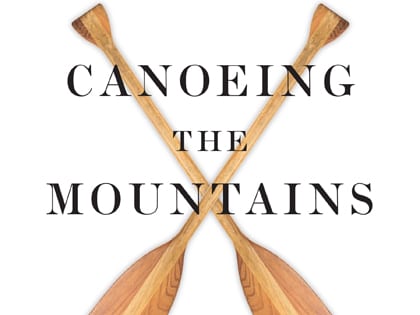 Tod Bolsinger: Christian Leadership in Uncharted Territory
Resource of the Year: Leadership

Canoeing the Mountains: Christian Leadership in Uncharted Territory
By Tod Bolsinger (IVP Books)
This is my leadership resource of the year for clergy. Pastors have heard the terminology about leadership in the postmodern world: "trust," "DNA," "alignment," "passion," "team," "credibility," "adaptability," etc. But Tod Bolsinger brings clarity and practicality as never before. He goes beyond skillsets to explain the interconnection of technical competence, adaptive capacity and relational congruence.
The chapters on relationships and resistance and personal stress and change are especially helpful. There are nuggets of insight throughout that are like trace samples leading to the mother lode of leadership transformation. You may have heard it before, but in this book you will finally get it!
Read an excerpt: "In Church Leadership, the Mission Trumps All"
Also Recommended:
Inside Out: How Everyday People Become Extraordinary Leaders
By Rich and Robyn Wilkerson (Salubris Resources)
This is my leadership resource of the year for laity. Rich and Robyn Wilkerson coax and coach the hidden leader out of everyone, regardless of age, gender, wealth or educational attainment. The lessons are profound, the learning is simple, the impact is huge.
Reviewing Leadership: A Christian Evaluation of Current Approaches
By Bernice M. Ledbetter, Robert J. Banks and David C. Greenhalgh (Baker Academic)
This is my leadership resource of the year for senior pastors, denominational leaders and nonprofit CEOs. This book guides you to help leaders grow, adapt and innovate to broaden the reach, and deepen the impact of your organization.
EVALUATED BY TOM BANDY, an internationally recognized consultant, conference speaker and leadership coach for Christian organizations and faith-based nonprofits.
This Year's Categories:
EVANGELISM
CHURCH
LEADERSHIP
CROSS-CULTURAL
SOCIAL JUSTICE
APOLOGETICS
CULTURE
DISCIPLESHIP
COUNSELING AND RELATIONSHIPS
CHRISTIAN LIVING
CHILDREN
YOUTH