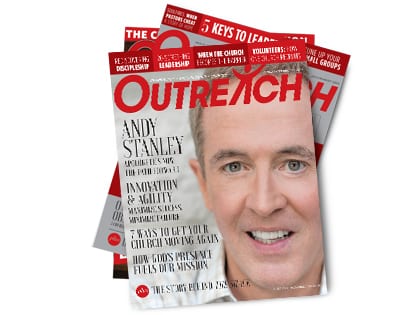 Reach Your Community. Change the World.
Copyright permission to make up to 50 copies of a resource for free distribution is granted to Christian churches at no charge. The reprint must include the article in its entirety with the following credit line:
Copyright © 2019 by Outreach Inc. All rights reserved. Used by permission. OutreachMagazine.com
For other permissions, please contact us. Thank you.
Outreach Magazine
5550 Tech Center Drive
Colorado Springs, Colorado 80919 USA