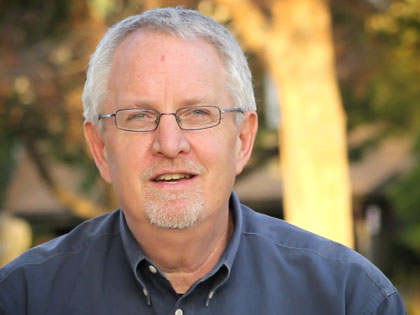 Glen Peterson: "Guiding immigrants through the logistics of the immigration process is a very profound way churches can help."
Interview by Jessica Hanewinckel
In the past, the church has risen up to some great causes. It was part of the leadership in the abolitionist movement and the civil rights movement, so the church does have a prophetic role in speaking to government, speaking truth to power, giving a voice to people who don't have one.
Our mission at World Relief is to empower the church to rise up and meet the needs of immigrants, and as that happens, we believe the church becomes really the most relevant institution in the lives of an immigrant family.
There are six principles we talk about: respect the God-given dignity of every person; protect the unity of the immediate family; respect the rule of law; guarantee secured national borders; ensure fairness to taxpayers; and establish a path toward legal status or citizenship for those who qualify. As people will agree with these basic, biblical, evangelical principles, we invite them to have prayer meetings, to pray for reform and to engage with their legislators.
I've been in congregations where they say, "Oh, we would never do anything politically; that's not for the church." But then we talk about these principles and immigrants they know, and all of a sudden they're with us. For some of them, it's a path to evangelism, and they realize these immigrants need Christ. For some it's a matter of justice, and as part of their Christian faith they have to act this out. Every tradition is different.
I think guiding immigrants through the logistics of the immigration process is a very profound way churches can help. I think churches haven't imagined this as a way they can do it. It is complex, but it is something, with some training, we can do to engage people in services that are relevant to them.
Last summer the government announced a program for young people, Deferred Action for Childhood Arrivals, and the churches helped them apply. The students came back, once they had been approved, and the relationship just transformed. The young people were telling the volunteers, "Now we really know you care." There was a new level of trust and love.
One church in a very nice area convened a monthly meeting with some immigrants and nonimmigrants. At first, they had nothing to say to each other. Eventually, they started to empathize, and real relationships were built. Now the church has a Spanish-speaking congregation, the youth groups are integrating and they've set up an immigration and naturalization office at the church. They've gone to the training we've provided. They're working on Board of Immigration Appeals accreditation. They've made amazing progress, and it's through relationships. It's because people made a commitment to get to know their brothers and sisters in Christ.
My sense is that God is calling the church, really the most diverse social network on the planet, to rise up to the great causes of our day, to meet the needs of the widow, the orphan and the stranger. As we have relationships with folks, as we get to know them as our neighbors, as we invite them into our lives, it changes us as Christians, and it changes the immigrants as they are welcomed and integrated into our society and brought into the church.