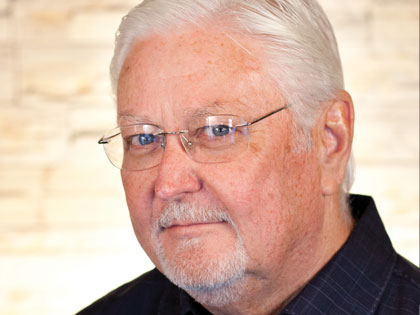 "We do a poor job representing Christ when all we do is preach."
Jackie White Senior Pastor
Church on the Rock Lubbock, Texas
A 2013 Outreach 100 Church
TURNING POINTS
The turning point in my ministry came when the Lord led our church to launch a new campus. We had been planning a new facility at our present location but decided to just add services and instead expand with a second campus. This campus is special because it is located in an inner-city community with ministries focused on the specific needs of the people. This decision opened doors not only for reaching a new community but also for multiple service opportunities.
MEASURING SUCCESS
I believe that ministry success is measured by loving and touching people. Every person we encounter has needs. At times the natural, physical needs a person is facing overshadow their spiritual needs. If someone is hungry, that hunger is the priority. We do a poor job representing Christ when all we do is preach. Thousands may attend our worship services, but true success comes when people experience the love of God in a significant way, one life at a time.
GETTING DOWN TO WORK
There are a few work habits that have served me well over the years, the first being a short time each morning spent alone. Thirty minutes of prayer and simply thinking through the upcoming day has always helped me stay organized and find some margins in life. I have also used phone calls as a way of keeping in touch with the church. A simple, well-timed call can solve many problems and provide encouragement like nothing else. In this age of electronic messaging, a personal call seems to convey sincere care and concern.
CHURCH ON THE ROCK Lubbock, Texas
Website: COTRLubbock.com
Twitter: @COTR_Lubbock
Founded: 1985
Affiliation: Nondenominational
Locations: 2
Attendance: 1,413
Growth in 2012: +322 (30%)
Fastest-Growing: 63