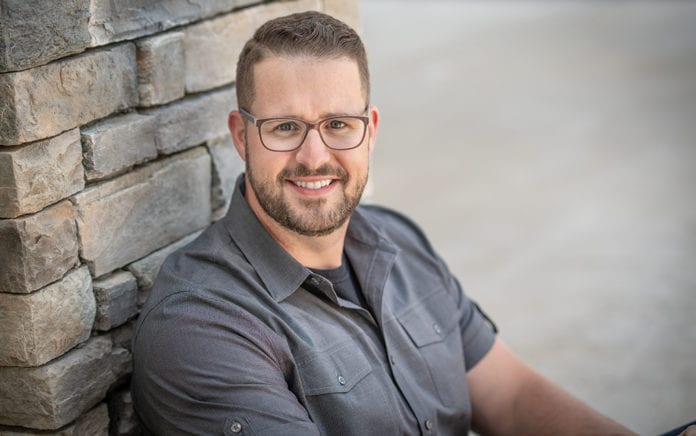 We must be just as skilled at exegeting our communities as we are at exegeting Scripture.
In part 1 of the interview, Mike Burnette talks about getting kicked out of church, coming back, and revitalizing a failing church of 20–40 people that would become the fastest-growing church in America.
Your growth has been steady and astonishing. What is the key?
The Grow systems have played a part, but the culture is the thing. Obviously, God grows his church. However, we steward the church and growth, and we are tenacious about the culture. We try to shape LifePoint church by the parables of Jesus, his longing for the lost.
Can you give us an example?
In the parable of the sower, a farmer sows seeds into various types of soil. The seed is the word of God, the farmer is the person sharing the gospel and the soil is the condition of the hearts of people in our churches. I think the tendency of the church is to just throw more seeds without doing the hard work of busting the ground, pulling weeds and moving the rocks. Nobody wants to do that. When you talk to the church about the stones and the thorns and the cement in the hearts of people, that doesn't move people. That's not sexy. It's easier to just preach better, get better, do social media better—you know, create dazzling blue lights and smoke. That's not the goal. We recognize the hearts of people and work hard to create an environment and experiences that soften them for the seeds.
How do you begin to do that?
We have been trained to think of missions as something we do over there, a different location—Africa, Asia or Central America—or foreign like downtown for homeless outreach. For me, it's silly and condescending to build a branded church where we say, "Here's my flag and expect people to be attracted to it." Whether it's First Presbyterian or First Baptist, it's the contemporary style of the Field of Dreams approach: They will come if you build it. That's the way of evangelicalism. [Author] Ray Bakke provides an alternative approach: a mission helix or outpost. The pulpit is the center of missions for the community. In order to do that, you have to treat your community like a mission field. What do you do if you move to Spain? You have to learn language, history, culture and theology before you ever start a strategy. But the tendency of so many contemporary churches is to go strategy first by modeling other branded successes. We fail to exegete the culture of our own distinct community.
You have said that preaching is leadership. What do you mean by that?
I learned that from a professor at my seminary, Doug Oss. Preaching is leadership. I think you have to remember I'm from a Pentecostal background. We talk a lot about spiritual gifts. While we're not as focused on them as some churches, I do like what [theologian] Walter Brueggemann says: "The most prominent vocal gift in the church is prophetic and the most reasonable use of the prophetic gift is preaching." The prophetic witness of a church is its leader—you vision cast, call sinners to repentance and call saved people to further devotion. If the pulpit is the mission outpost, it is the place of prophetic leadership. The pulpit is not a place to bully, control or manipulate people. It's a place to envision what's possible. It's a place to share the heart of God for the people of God to reach the missing from God. We leverage the strength of the pulpit really well.
What do you mean by "exegete the culture"?
I've heard it said that a missional pastor is one who pastors with the Bible in one hand and the newspaper in the other. We should exegete our culture with the same passion we exegete Scripture. I pastor within the context of my particular culture. Missional strategy is a huge part of our church's DNA, especially because we are not after more church people. We've been so focused on lost people coming to Jesus and being discipled and our environment, our culture, is like working the ground in the parable. Everything we do is about opening the hearts of people, softening the ground, receiving the Word that when it takes root bears fruit in people.
As the church's leader, how do you best exegete?
Someone asked me in an interview, "What does the church look like 10 years down the road under Mike Burnette's leadership and DNA?" I said, "Hopefully nothing like me and a lot like the city the church belongs." It looks like its racial and economic makeup, and it looks like the pain and victories of the town. Jesus said, "I will build my church." It's his church; it's not my church. I just work here. I'm a hired gun here for a season. I don't want this church to look like me. It should look like the city it's planted in.
So give us a little exegesis of Clarksville.
I love this city, first of all. Clarksville is a fast-growing city of slow adapters—a traditional town growing rapidly, even beyond our infrastructure. Our community is evolving rapidly, and it is an exciting time to be a part of it. Historically, it is agricultural, factory working, blue collar, military and hometown values. There are still families who've owned their family business forever, but it is home to international companies like Google and Hankook Tire. Fort Campbell, training ground for Special Ops, is a source of great pride. Clarksville is over 175,000 people and growing with lots of military and international families. Clarksville is kind of a mix between a Southern and Midwestern town. It's blended diversity; I love that about our town. They're all serving the greater good of the city together. It's an amazing place.
How does the community's DNA shape LifePoint's mission?
Because of the military presence, I would say our church is not obnoxiously masculine, but we're specifically not feminine. We want it to be a place where lost men can come and not check their "man card" at the door. We're not a church for skinny jeans, not an emotional congregational. That's part of our DNA that didn't have to change, but we gave it a system. I can tell you I am constantly learning our city, the players and the culture of our town. Having a strong emphasis on men is because I'm in an Army town. I don't live in Fort Lauderdale or New York City.
Why is it so critical for a pastor to know the culture of a community?
The local church needs to make space for whoever's in town. We want to be as diverse as our city. We want to be a place where soldiers are godly in their foxhole and in their family, godly at home and on post. The irony of my role is not lost on me: An opera singer pastors a church of snipers and special combat forces? I am a missionary to those guys. I know how to speak their language. I spend time with them. I didn't build a church for people like me. If I wanted a church like me, I'd go to Nashville and build an eclectic artistic church. I wasn't called to Nashville; I was called to Clarksville. I'm constantly studying our town, allowing for leadership changes. I'm trying to learn the voices of our city.
So what specific ministries have emerged from your cultural exegesis?
We're first responders for our town. In February, we had a tornado that took out 100 homes, some of them completely off their slabs. Many of those hit hardest were right behind our church. Our church took some damage as well. I was literally in the building when the tornado hit. We were ground zero for the paramedics, as well as 100 families who were now homeless. People just knew to come to our church. We ended up raising $150,000 to just give away and help with relief. We were front and center in that deal. We're a church for the city. We do an annual serve day as part of the ARC, we serve monthly with organizations in town. I am a chaplain for local baseball and football teams. We are regularly engaged with military families. People in our church are from all walks of this city, so we work through them. We want our town to know that LifePoint is a church they can lean into.
How do you motivate people to serve in the community?
Our whole church is built on a service-oriented culture. Our dream is to have everyone sit in one service and serve in one service. That's our DNA—we talk every Sunday about getting on a team. So, it's in the DNA: Don't come here to watch, but to participate. One of the things I love about this church is they're so good to respond, whether it's financially or physically meeting needs. Part of it is the military culture. They live by orders; they're led by vision. So when we have a vision for the broken—the widow, the lost and the orphan—it's not hard to rally these folks who have experienced life change in their own hearts.
We did a survey last year and found that over 50 percent of our attendees were out of church, unchurched, dechurched or never been to church in their life. That was the dream God gave me. So these are folks who have understood the power of the church, the power of the gospel to reach them. You share vision with those kinds of people and they say, "Amen."
You once told your congregation, "I'm not here to ask you to perform better but to believe together." What do you mean by that?
In John 20:31, the apostle writes, "What I have written, I've done so you may believe he is the Christ and that by believing that you might have life in his name." Nearly everything about John's gospel was written so people would believe correctly about Jesus. By believing correctly about him, they love correctly for him. In the church world, we've done so much to modify the behavior of people. You have to act this way, or be a certain way, and that's off-putting. I suggest that before we teach people how to behave for Christ, we need to introduce them to a relationship with Jesus. That was his pattern throughout the gospels. He let people belong to him way before he changed their behavior. The entire time with Peter, Jesus was just shaking his head, saying, "You don't get it." In fact, Jesus had died, resurrected and ascended and then came back to deal with Peter's racism in Acts 10. On a rooftop overlooking the community, he said, "These people matter to me, Peter."
We have to give room for people to belong to Jesus and learn how to believe in him correctly. I don't think Jesus is as interested in our behavior as in our believing. Of course he has opinions about behavior. I'm not soft on the gospel. I'm not soft on sin; I believe in Scripture. I'm a conservative, evangelical guy. But you can't throw more seed at an unbelieving guy. That's the strength of our church. I've said it from the pulpit, "Anyone is welcome in our church to get wrecked by Jesus."
You said earlier that you had prayed that God would let you create a church where your parents would feel free to come. Have they?
Both of my parents live in other cities, so they don't attend here. However, my mom and my stepdad have been to LifePoint, are excited about what's happening here, and she is a proud momma. They keep up with LifePoint online, through social media or through live-streaming. She recently told me that she considers me her pastor. What an honor. Both of my brothers and their families are excited about all that God is doing here as well. It has been cool to celebrate this as a family.
My dad and stepmom actually moved to Clarksville for about two years to be a part of the church and to share life with my family. We talk a lot and have a good relationship. He's involved in his church in Ohio, and our church has actually gotten to help coach them. He and my stepmom love LifePoint Church and keep up online every weekend.