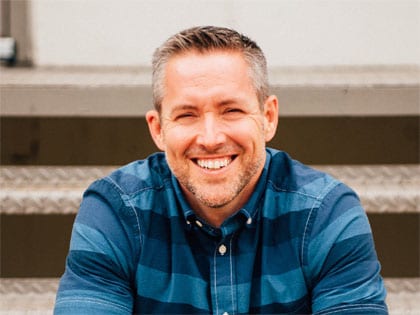 "The way to find unity is to have something that unifies us that is deeper and more significant than anything that divides us."
We asked pastors of some of the nation's largest churches to reflect on the wisdom they've gained along their ministry journey. There's a lot we can glean in the words that follow, regardless of the scope and circumstances of our own ministry.
J.D. GREEAR
The Summit Church in Durham, North Carolina
Ironically enough, I think that much of our church's growth can be attributed to our emphasis on sending. People are attracted to things that move with a sense of purpose. We reject the idea that the best way to grow a church is to cater to everyone's preferences. Not only do we find such a philosophy unbiblical, but we have also found that growth coming from offering the best "religious products" on the weekend is superficial and short-lived.
I've been struck by the truth that love is the most important element of spiritual leadership. If you genuinely care about others, you won't write them off when they disappoint you, even if you have to help them find a new spot for ministry elsewhere. They are still people Jesus died for, God still has a good future for them, and they are still important in his kingdom.
You never get above serving. Picking up the towel is not a 101 that you graduate from. Service looks different at different levels, but if what we do ceases to be genuine service, then it's no longer Christian leadership. We pastors make a lot out of the disciples' decision in Acts 6 to stop waiting tables to focus on the Word, but we often overlook the fact that even though they were the only ones who had been appointed by Jesus to lead the church, for five chapters they had been waiting tables. Servanthood was inherent in their calling, and even after the explosion at Pentecost, they had to be told to stop delivering meals personally.
Read, read, read. The best learners are nearly always the most voracious readers. But to actually broaden your view and continue growing, be sure to read outside your tribe. As we often say, "Eat the fish and spit out the bones." I love John Wesley's subtle admonition to pastors in his day: "Gentlemen, either read or get out of the ministry."
Last summer, Steve Gaines and I were both nominated for the presidency of the SBC. The first two votes were too close to call, and we were scheduled to vote again. The mood at the convention was tense, even contentious; I sensed that if that vote happened, regardless of the results, it wouldn't be a mark of unity. So I made the decision to step down and pledge my support for Steve. The overwhelming response I received from so many people reminded me that unity is one of the greatest gifts in the body of Christ. God achieves unity as we leaders take up the towel to serve, not to rule.
The only way to find unity amid division is to have something that unifies us that is deeper and more significant to us than anything that divides us. Disunity in the church happens not because we care about politics too much but because we care about Jesus and his church too little. I care about many things political and cultural, but I love Jesus and his gospel more. And I may be wrong in my view about nationalized health care, but I'm not wrong about the gospel. I refuse to let my opinions on the former keep people from hearing me on the latter.
Read more candid conversations with Outreach 100 pastors »
THE SUMMIT CHURCH
Durham, North Carolina
Twitter: @JDGreear
Website: SummitRDu.com
Founded: 1962
Affiliation: Southern Baptist
Locations: 9
A 2017 OUTREACH 100 CHURCH
Attendance: 10,061
Growth in 2016: +624 (7%)
Fastest-Growing: 98
Largest: 36