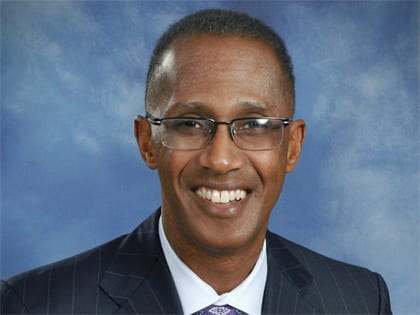 "My sabbatical allowed me to see that the church belongs to God, not me."
It could be that the greatest challenge of leadership is corralling that most unruly and unpredictable of spirits—our own. Leading with integrity begins here, and the greatest challenges that threaten to trip us up and imperil our influence are likewise internal—issues of the heart.
We spoke with six very different leaders, each with diverse backgrounds and experiences but with a shared passion to lead well—and a willingness to be candid—to help us get at leadership's fundamental question: "How do I lead myself?"
The death of my brother in 2012 caused me to stop, re-evaluate and recalibrate. Seven months after he was diagnosed with cancer, he died. He was 39 years old. I was angry that God let him die. It could have worked out differently. That anger opened up all the other anger that had gone unaddressed. I was feeling unprotected. God let certain things happen and this was just the most recent and perhaps deepest, but there were other hurts.
I felt like I was a shrinking dot and everything else was growing around me. If I didn't stop and take a break, I knew I wouldn't be good for anyone long term.
Because our church has been dealing for so long with community issues, we often face fatigue. We were dealing with black shootings by police long before social media. Over time, as a leader, I have learned to see the importance of one-degree shifts. One-degree shifts in people, organizations and vocabulary may not seem like much, but they nudge the ending. We have learned to celebrate together the one-degree shifts. I have two daughters. My desire is for Charlotte to be their first choice and not last resort.
When I considered a sabbatical, we were in the process of looking at starting a third worship location. I had to calculate the possibility of losing money and members while I was gone. It was the price I had to pay for a healthy me. It was worth it.
I learned how I could produce from an empty place. I was doing everything I normally did, but I was doing it at 50 percent me. I feared it would drop down even further.
My sabbatical allowed me to see that the church belongs to God, not me. It does not rest on me; it rests on him. It also allowed other people to step up so that, when I returned, my hands were not back on everything.
I look at self-care as an issue of stewardship. Before I can steward anything external to me, I must first steward myself because God has given me myself. God loves who I am, expressed most powerfully in what Jesus has done for me. So, how I care for myself is an indication of how I value my value.
Saying 'no' is far more profitable than I could have imagined. It allows me to purposefully thrust weight onto others rather than seeking to carry it all myself. It allows me to manage my calendar better and be more intentional with the time and space I make for my wife and girls.
The best three things I can offer a church—or any other institution I lead—is a healthy, functional me, a healthy marriage and a healthy family. The long-term sustainability of any program, leading or teaching I'm doing comes out of my own health.
Read more Profiles in Leadership »
Bishop Claude Richard Alexander Jr. serves as senior pastor for The Park Church in Charlotte, North Carolina, and is a leader in Christian and civic organizations.